Aaron Rodgers is an American football quarterback for the Green Bay Packers of the National Football League (NFL). Rodgers became the starting quarterback for Green Bay Packers' in 2008. Rodgers led them to an expected victory in Super Bowl XLV after the 2010 NFL season. Following this, in the year 2011, he earned the title of Super Bowl MVP and Associated Press Athlete of the Year.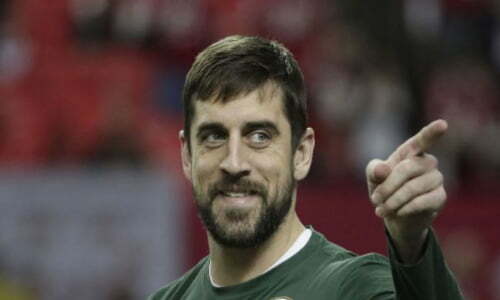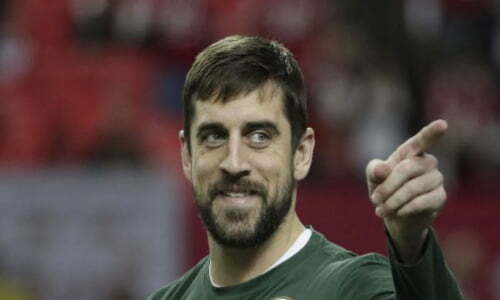 Rodgers moved to Oregon where he joined for elementary school and middle school. Later, he moved back to Chico and graduated from high school. He is a graduate of University of California Berkeley, too.
AARON RODGERS RELIGION
Rodgers was raised in a Christian family. He explains that his successful career was all because of his faith in God. He said
"I grew up knowing what a stable relationship was by my parents' example and how it centered on Christ. When our family had its ups and downs, I knew my parents relied on God for everything, and He always got us through those rough spots."
Aaron asked Jesus to be his savior when he was very young. He is still very much committed to Christianity up to date.
AARON RODGERS POLITICAL VIEWS
He hasn't publicly shared his political views, but it is possible that he leans towards being a Democrat. He had once placed a petition against Governor Scott Walker, a Republican in Wisconsin.
HOBBIES
Aaron loves to spend his spare time watching films. He, once in a while visits to Sundance to watch them. He also plays guitar and finds interest in playing golf. In addition to all of these activities, he also loves playing base ball.
DATING PROFILE
Initially, it was just rumored but it's now officially confirmed that he is currently dating the 33-year-old actress, Olivia Munn. There were rumors a while back that he probably might be gay. He as of now has no children.
INTERESTING FACTS
He is very active in several humanitarian and charitable efforts like Raise hope for Congo. He finds time for doing such charitable activities by joining organizations. He owns a home in Del Mar California. He has an estimated net worth of 30 million dollars.
---
SOURCES
https://hollowverse.com/aaron-rodgers/