Adam Douglas Driver was born on 19th November 1983 San Diego, California. He is an American actor who is best known for his roles in the movie Lincoln and the supporting role of Adam Sackler in the HBO comedy-drama series Girls, for which he received three consecutive nominations for the Primetime Emmy Award for Outstanding Supporting Actor in a Comedy Series. He got great fame from his role as the villain Kylo Ren in Star Wars: The Force Awakens.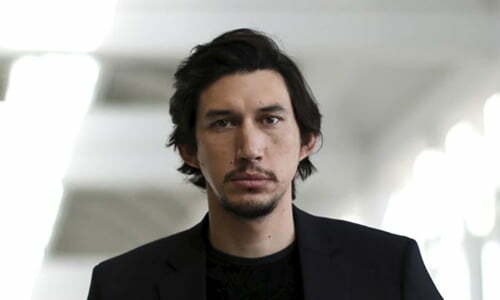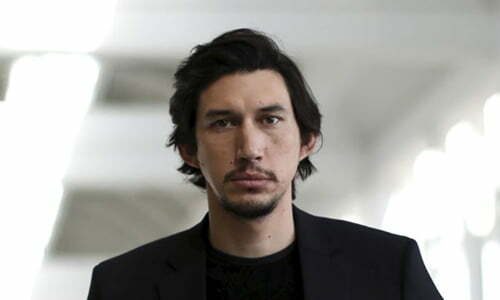 He runs a nonprofit organization, Arts in the Armed Forces, which stages performances for military personnel. Adam Driver also performed on Broadway, debuting in the show Mrs. Warren's Profession. He made his Broadway debut in Mrs. Warren's Profession (2010). In 2011, he returned to Broadway in Man and Boy and made his feature film debut in J. Edgar.
Before Fame:
Adam Driver was raised in Mishawaka after his parents' divorce. He attended Mishawaka High School, where he appeared in plays. After 9/11, he enlisted in the Marines, serving for more than two years before being medically discharged after he suffered an injury, which prevented him from being deployed.
He attended the University of Indianapolis for a year and then transferred to study drama at Juilliard in New York. He graduated in 2009 and began acting in plays, appearing on Broadway, before being cast in Lena Dunham's series Girls, as her character's love interest, Adam Sackler. The role gained him a lot of attention. After that, he subsequently began a robust film career by appearing in small roles in J. Edgar and Lincoln, supporting roles in Frances Ha and Inside Llewyn Davis, and graduating to major parts in the comedy-drama This Is Where I Leave You and the upcoming Star Wars: The Force Awakens and Martin Scorsese's Silence, the latter film opposite Andrew Garfield.
Dating Profile:
Adam Driver married Joanne Tucker in June 2013, and they live together in Brooklyn with their Rottweiler-pit bull mix, Moose.
Religion Information:
Adam Driver seems to be a Christian. He had a religious upbringing. He used to sing in the choir at his church when he was young. His stepfather is a Baptist minister.
Political Views:
Adam Driver tends to stay out of the political world as he hasn't shared any of his political views yet.
Interesting Facts:
He said that he 'originally passed on' his Adam Sackler role on Girls (2012) because he "thought TV was evil."
Lena Dunham thanked Driver profusely for his support when she won her Golden Globe award in 2013.
He lives in Brooklyn Heights, New York City.
He was briefly enrolled in the University of Indianapolis theatre department.
While serving in the Marines, he missed active duty in Iraq due to a mountain biking accident in which he broke his sternum.
Adam Driver never views his performances onscreen. He even declines to listen to audio clips of himself while being interviewed on the radio.
He was considered for the role of Lex Luthor in Batman v Superman: Dawn Of Justice (2016).
Before becoming an actor, he used to work as a door-to-door Kirby Vacuum salesman, a telemarketer for a basement waterproofing company, and Ben Franklin construction company.
---
Sources
https://en.wikipedia.org/wiki/Adam_Driver