Adam Richard Sandler was born on 9th September 1966 in Brooklyn, New York. He is an American actor, comedian, screenwriter, film producer, and musician. After becoming a Saturday Night Live cast member, Sandler went on to star in many Hollywood feature films that combined have grossed over $2 billion at the box office.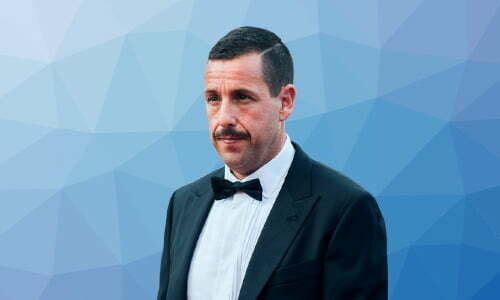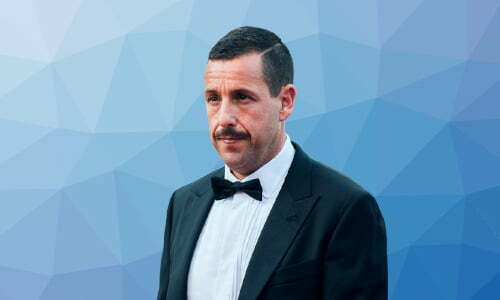 He is popularly known for his comedic roles in films such as, Billy Madison (1995), the sports comedies Happy Gilmore (1996) and The Waterboy (1998), the romantic comedy The Wedding Singer (1998), Big Daddy (1999), and Mr. Deeds (2002), and voicing Dracula in Hotel Transylvania (2012) and Hotel Transylvania 2 (2015).
Happy Madison Productions:
Adam Sandler is best known for comedy but has also received critical praise for his dramatic work. In 1999, Sandler founded Happy Madison Productions. He has released five comedy albums in his career. They're All Gonna Laugh at You! (1993) and What the Hell Happened to Me? (1996) are both certified double-platinum.
Dating Profile:
Adam Sandler married actress Jacqueline Titone on 22nd June 2003. She has made frequent appearances in her husband's Happy Madison films. The couple has two daughters: Sadie Madison Sandler who was born in 2006 and Sunny Madeline Sandler who was born in 2008.
Religion Information:
Adam Sandler is Jewish, and he sometimes incorporates this into his work, such as his well-known song, "The Chanukah Song." Adam's wife also converted to Judaism before marrying him.
Political Views:
Adam is a registered Republican. Sandler made a $1 million donation to the Boys and Girls Club in his hometown, Manchester, New Hampshire in 2007, and in the same year, he donated $2,100 to former New York City Republican mayor Rudy Giuliani's presidential campaign.
Adam Sandler openly speaks about his pro-Israel views and criticizes the BDS movement for singling out the country. He has also spoken out against the Obama administration for not supporting Israel and has condemned celebrities who refuse to visit it.
Hobbies:
Adam Sandler sings, plays the guitar and is a big fan of baseball, his favorite team being the New York Yankees. He absolutely loves comedy and telling jokes. He loves thinking of jokes on the spot and making people laugh. He loves to watch wrestling too.
Interesting Facts:
He has been performing as a stand-up comedian since he was 17.There are even clips online of a much younger, less confident Sandler telling jokes in front of pretty small audiences.
It's been rumored that in all his years of stand-up comedy, Sandler has never written a joke. Apparently, Sandler doesn't come up with any jokes until he's in front of the audience and likes to wing it on stage.
Sandler lives with his family in Los Angeles, but also owns homes in New York City and Florida.
His net worth is $300 million.
Famous Quotes:
"Well I have a microphone, and you don't so you will listen to every damn word I have to say!"
"Chemistry can be a good and bad thing. Chemistry is good when you make love with it. Chemistry is bad when you make crack with it."
---
Sources
https://en.wikipedia.org/wiki/Adam_Sandler
https://www.biography.com/people/adam-sandler-9542505
http://www.imdb.com/name/nm0001191/bio?ref_=nm_ov_bio_sm
https://hollowverse.com/adam-sandler/
http://www.boomsbeat.com/articles/16068/20150129/interesting-facts-about-adam-sandler-one-of-the-most-overpaid-actors.htm