Adrianne Palicki is an American actress born in Toledo, Ohio, the United States of America on the 6th of May, 1983. She attained popularity in her role as 'Tyra Collette' on the TV series, 'Friday Night Lights' from 2006 to 2011; and also in the ABC series 'Agent of S.H.I.E.L.D.' from 2014 to 2016.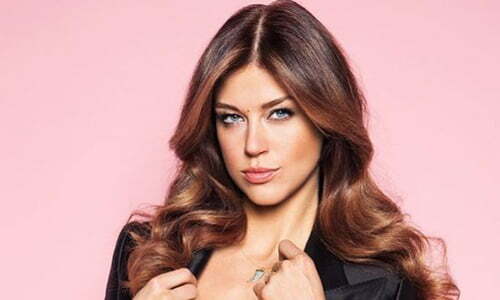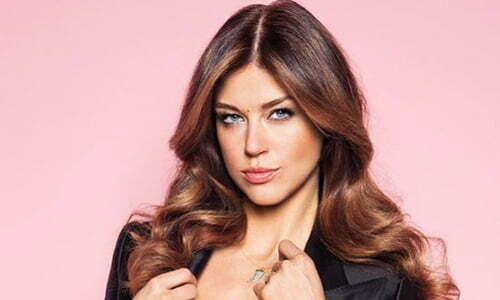 She had also featured in movies such as John Wick (2014), Legion (2010), G.I. Joe: Retaliation (2013) as well as Red Dawn of 2012. Adrianne Palicki as at 2017 is starring as Commander Kelly in TV series, 'The Orville'.  She had also developed an interest in comic aside being on the scene.
Family:
Adrianne Palicki is born into a small family as the only daughter of Nancy and Arthur Palicki. Her father is a Polish descend while her mother is English. She had an elder brother who is a designer in comics and illustrations. Adrianne claimed that she was influenced by her brother into having interest in comics. In 2016, Adrianne Palicki and her elder brother collaborated to publish 'No Angel', their first comic book.
Hobbies:
Adrianne Palicki, while in school, took up track events. She also played basketball.
Education:
Adrianne Palicki attended Whitmer High School.
Religion information:
Adrianne Palicki's religious belief is unsure. She may be a Christian based on the findings that she is a polish descent.
Political views:
Adrianne Palicki supported Barack Obama for his 2008 presidential campaign. She was seen to have appeared in a music video.
Dating profile:
Adrianne Palicki in September 2014 was engaged to Jackson Spidell. But in 2015, she ended the engagement based on some major issues she claimed she had ignored earlier. This event occurred just a couple of months before their wedding.
Interesting facts:
She once worked as a sandwich maker at Togo's in Los Angeles.
She has tattoos on her arm that read her parents' names.
She is a polish descent.
In 2007, she was ranked number 79 of the 100 hottest by the Maxim Magazine.
She ran for the 'homecoming queen' and became a runner-up in 2001.
She claimed to love theatre. And would like to be 'Supergirl' on
She has been diagnosed with the disease of the abdomen.
She enjoys seeing plays every week when she arrived in New York. She believed that she might end up in the same vein.
---
Sources list:
Biography | FilmyWiki.com
Biography | IMDb.com
Biography | TVguide.com
Biography | Wikipedia.org
Mail Review | DailyMail.co.uk
News Reviews | OregonLive.com