Alessia Caracciolo, known professionally as Alessia Cara, was born on 11th July 1996 in Brampton, Ontario, Canada. She is a Canadian singer and songwriter.
Her music career began on YouTube where she did acoustic covers of popular songs at the age of 13. She first started to gain popularity when she posted a cover of Justin Timberlake's "Mirrors" and soon after, her cover of The Neighbourhood's "Sweater Weather" took off. These covers got her signed to EP Entertainment and later, Def Jam.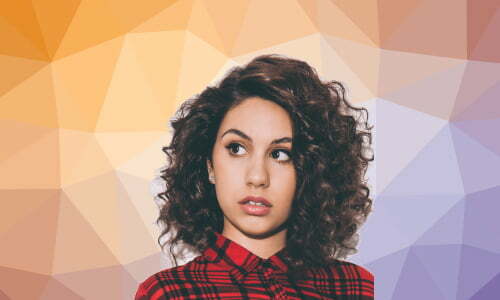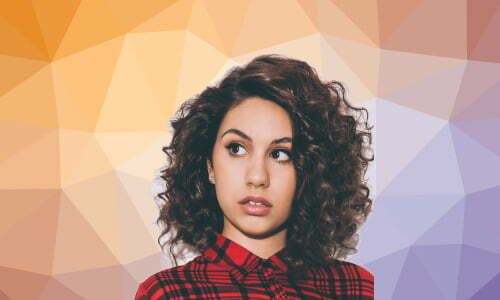 Achievements:
Her debut single, "Here", was a sleeper hit and reached the top 5 in the United States and the top 20 in Canada. Just four months later, the song racked up 18 million Spotify streams in addition to 4.5 million views on its official video. In 2015, her debut studio album, Know-It-All, was released. The third single from the album, "Scars to Your Beautiful", reached the top 10 on the Billboard Hot 100 the following year. Cara worked together with producer Zedd to produce the single "Stay", and rapper Logic to feature in his song "1-800-273-8255" in 2017. Both songs reaching number 7 and number 3 respectively on the Billboard Hot 100, became Cara's third and fourth songs to be on the US top 10.
Religion Information:
Alessia Cara appears to be Catholic due to her family but it's still not certain if she still practices the Catholic faith religiously. Culturally, she seems to be a lot in touch with her Italian roots. Her father is very strict and travels with her almost everywhere she goes.
Hobbies:
Alessia loves to write poems and play the guitar. Other than that, her hobbies include painting, drawing and making crafts. She also spent a lot of time in high school with her drama classes. She likes to write down all the good things that happen to her and put them in a jar which she reads at the end of the year.
Political Views:
Alessia Cara has a liberal outlook when it comes to politics. She thinks women should be self-accepting and should always have positive body images. She is a huge supporter of women's rights and demands equality for all.
Dating Profile:
Currently, she appears to be single, maybe because of her young age. She hasn't been in any relationship before and at the moment there seems to be no news regarding her dating life.
Interesting Facts:
She is quite shy, unlike other celebrities. She is still shy to sing in front of the crowd, and that's why she first decided to make videos on YouTube to ease her way into it.
Her debut song "Here" is based on a real story, and it's autobiographical.
She is closed off and likes being at home, cuddling in her bed and spending time with her friends and family.
Her singing style is called smooth blue-eyed soul and her voice is often compared to Adina Howard, Farrah Franklin, and Norah Jones.
Alessia can do impressions very well, including Iggy Azalea, Lorde, and Ariana Grande.
---
Sources:
https://en.wikipedia.org/wiki/Alessia_Cara
https://genius.com/artists/Alessia-cara