Alexandra Anne Daddario is actress and model, who became famous for her role as Annabeth Chase in the 'Percy Jackson' film series and as Blake Gaines in 'San Andreas. Alexandra was born on March 16, 1986, in New York City. Her mother Christina Daddario is a lawyer, and a father, Richard Daddario is a prosecutor.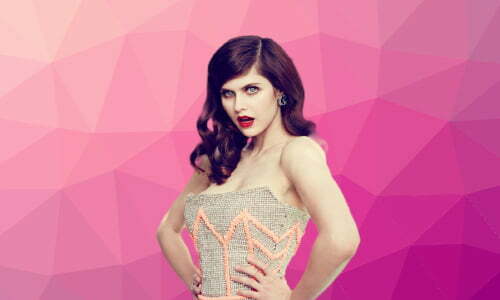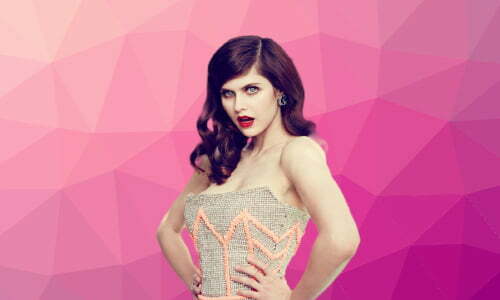 Alexandra has Irish, Hungarian, German, Italian and English ancestry and she is a Roman Catholic.
She attended Brearley School and the Professional Children's School and as Alexandra opened up in her recent interview, she wanted to be an actress since the age of eleven.
When Alexandra was 16-years-old, she made her professional debut on 'All My Children,'  television soap opera that aired on ABC.
In 2012 Alexandra even starred in the music video for the single 'Radioactive' by Imagine Dragons.
As the actress' fans admitted, she has hypnotic blue eyes and stunning look, and of course, she was ranked #80 on the 'Hot 100' list according to Maxim.
Alexandra appeared in in the first season of 'True Detective' in 2014 and it helped her to be more recognizable in the industry.
Dating profile
With an estimated net worth $4 million, Alexandra doesn't like to disclose about her personal life and prefers to share via social media about her professional achievements.
Although, her marital status is 'unmarried,' in 2016 the actress was engaged to Logan Lerman, an actor who also starred in the 'Percy Jackson' film series.
Alexandra was rumored about dating many of her co-stars, and her romance with Logan started while they were working on sets of 'Percy Jackson.'
Previously, the star had a relationship with Jason Fuchs in 2006-2009, and Trey Songz in 2011.
Recently, Alexandra has been romantically linked to 'Baywatch' co-star Zac Efron, and the reason was that they were both promoting the film and spent a lot of time together.
The actress didn't announce Zac as her new boyfriend and explained that she is so busy with her career and don't have enough time for a serious relationship.
Residing in Los Angeles, Alexandra Daddario told Women's Health that she was focused on her role for 'Baywatch' and she added a muscle in a very short time.
Daddario has been nominated for the 'Teen Choice Awards' two times, in 2010 and 2015 for her role in 'Percy Jackson' and 'San Andreas'.
Interesting facts about Alexandra Daddario
She has a dog named Levon.
Her favorite foods are grilled Salmon, M&m's, and Omelettes.
Her favorite author is Steve Martin, and she named two books which she liked the most: 'Born Standing Up: A Comic's Life' and 'The Pleasure Of My Company.'
Alexandra revealed that she is a South Park fan.
Although she doesn't smoke, Alexandra explained that she can drink some alcohol when hanging out with her friends.
She confessed that she is very excited about her acting career and she prepares for every role very carefully.
Alexandra can be easily affected by horror films.
The actress revealed that she starred in the movie 'Lie' with her father's favorite actor,  Gustavo Goulart.
---
Sources
http://www.imdb.com/name/nm1275259/bio
https://www.famousbirthdays.com/people/alexandra-daddario.html
https://www.thefamouspeople.com/profiles/alexandra-daddario-31356.php
http://frostsnow.com/alexandra-daddario
http://www.whosdatedwho.com/dating/alexandra-daddario
http://www.dailymail.co.uk/tvshowbiz/article-4516624/Alexandra-Daddario-talks-love-life.html