Alexis Bledel, 36, is an actress and model who is known for her role as Rory Gilmore on the television series 'Gilmore Girls,' and she received nominations for 'Satellite,' 'Teen Choice' and 'Young Artist Awards.'
The actress was born on September 16, 1981, in Houston, Texas. Alexis' father, Martin Bledel, is Argentinian and mother is Mexican-American. Her mother Nanette worked as a gift processor and flight attendant, and she has a younger brother, Eric, who was born in 1986.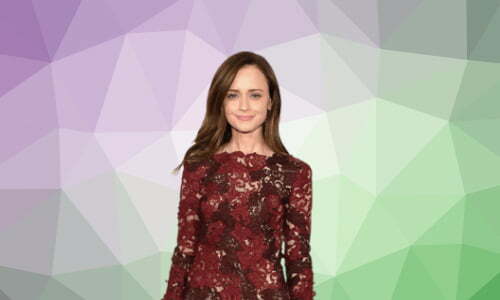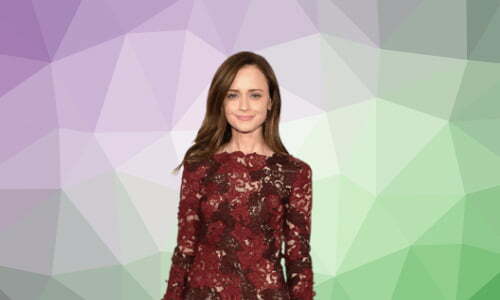 Alexis grew up as a very shy person, and to overcome her fears, her mother decided to take her to a theater group at age of eight. Before 'Gilmore Girls' the young actress starred in 'Rushmore' in 1998 and it took her a big effort to follow her dream and become an actress.
Alexis debuted as a featured actress as Winnie Foster in 'Tuck Everlasting' in 2002 and also starred in Sin City in 2005, 'Post Grad' in 2009. She won a 'Primetime Emmy Award' for her role in 'The Handmaid's Tale' drama. After her big success in the 'Gilmore Girls,' Kimberly Alexis Bledel appeared as Lena Kaligaris in 'The Sisterhood of the Traveling Pants' in 2005.
Despite the fact that she was young and famous, Alexis wasn't one of the celebrities which are always caught partying and wasting money in the nightclubs. As her fans admitted, she is a talented actress, with sophisticated taste, and very wise person.
The actress studied at a Catholic school, St. Agnes Academy and later attended NYU's Tisch School of the Arts and studied Film for one year. She started a modeling career at the age of 14, but it wasn't so successful as acting.
Dating life
She had a relationship with Milo Ventimiglia from 2002 to 2006 and she was rumored about having affairs with her co-stars. Also, Bledel dated John Paul for a couple of months in 2010, and she didn't explain what was the reason for their split.
Finally, Alexis got married to Vincent Kartheiser, a Mad Men star, in June 2014. She met Vincent on the sets of AMC hit series 'Mad Men' and the couple had a long affair since 2012.
After a wedding ceremony, and a honeymoon, the actress got back to work, but it won't lasted for long, as she became pregnant and the couple welcomed their child in 2015.
With a net worth which is estimated to be around $8 million, Alexis earned her fame being a hard worker and as she confessed in one of her interviews, she dreamed of a successful career since her first local play 'The Wizard of Oz.'
Interesting facts about Alexis Bledel
It was known that Bledel supported the 2012 re-election of Barack Obama and she took Instagram to share her opinion with the fans.
Alexis was named one of Us Magazine's '25 Most Stylish New Yorkers' in 2010.
The actress loves to watch World Equestrian Games, and she adores writing.
In addition, Alexis is making her first steps in photography.
Alexis started learning English in school, as she grew up in a Spanish household.
---
Sources: 
https://www.biography.com/people/alexis-bledel
https://www.famousbirthdays.com/people/alexis-bledel.html
http://articlebio.com/alexis-bledel
https://www.thefamouspeople.com/profiles/kimberly-alexis-bledel-657.php
http://frostsnow.com/alexis-bledel
http://www.hollywood.com/celebrities/alexis-bledel-57309920/