Alicia Vikander, 28, is a Swedish actress, dancer, and producer who was born and raised in Gothenburg, Sweden and is of Swedish and one-quarter Finnish descent.
Alicia's mother, who is also an actress, and her dad, psychiatrist, separated when she was only 5-months-old.
Although she lived with her mother, Alicia was able to see her dad from time to time.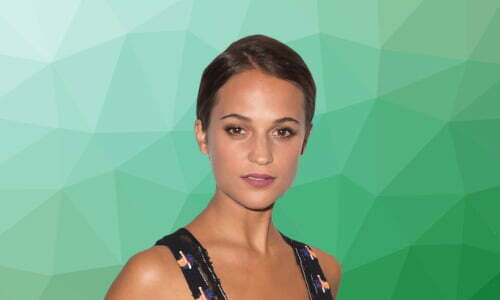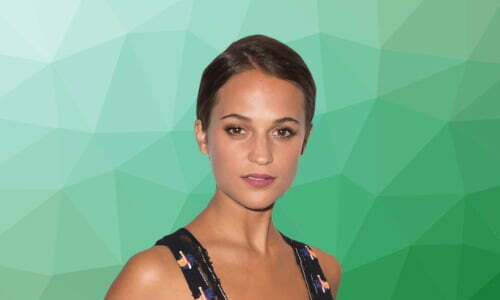 The actress debuted in Swedish short films and television series, and first gained recognition for her role as Josefin Björn-Tegebrandt in the TV drama 'Andra Avenyn' in 2007.
Vikander also debuted as a featured actress in Pure (2009), and due to her outstanding work, she won the Guldbagge Award for Best Actress and the Rising Star Award at the Stockholm Film Festival.
And then she starred in the British film 'Anna Karenina' and won an award for Breakthrough Performer at the Hamptons International Film Festival for her role as Princess Ekaterina.
Numerous awards and her successful acting career have brought a worldwide fame for Alicia, and she is currently involved in a few Hollywood projects.
When Business Insider asked Vikander during the release of 'Ex Machina' if she felt any pressure as her Hollywood stock was beginning to rise, she answered that the only thing she is worried about is that the films find an audience.
Alicia starred in three movies in 2017: 'Euphoria,' 'Submergence,' and 'Tulip Fever.'
Currently, the actress is working on 'Tomb Raider,' which will be released in 2018.
Religion information
When Alicia was asked about her religion, the star revealed that she is non-religious which means that she does not follow any sort of religion.
Political views
Alicia has been quiet about her political beliefs in Sweden, and she hasn't made any comments on American politics.
Dating profile
Alicia has a current relationship with Michael Fassbender, a German-Irish actor who had roles in both independent and blockbuster films.
The couple doesn't seem to appear in public places and they are rare quests on public events, so Alicia and Michael weren't caught kissing or showing their affection.
Interesting facts
Alicia was attending a ballet school and has been a ballerina, so she likes to dance a lot.
The dancing experience helped her a lot when she was preparing for her role in 'Ex Machina,' where she played an embodied artificial intelligence.
Despite the fact that she dropped school to pursue her acting career, Alicia still is fond of law.
As Alicia revealed, she is a fan of Angelina Jolie, and she would love to meet her.
In 2016 Alicia was named as one of the 10 most stylish Oscars red carpet stars.
---
Sources list
https://uinterview.com/ubio/alicia-vikander-bio/
http://www.imdb.com/name/nm2539953/bio