Anderson Silva is a Brazilian mixed martial artist. He competes for UFC (Ultimate Fighting Championship) and is also a former UFC Middleweight Champion. He is considered to be one of the best UFC fighters and is nicknamed as "The Spider".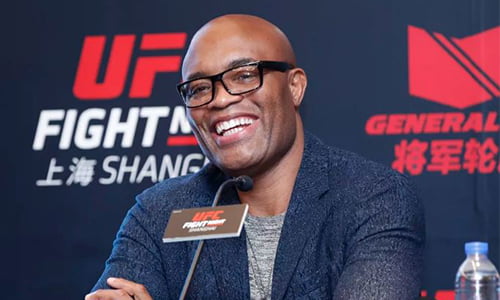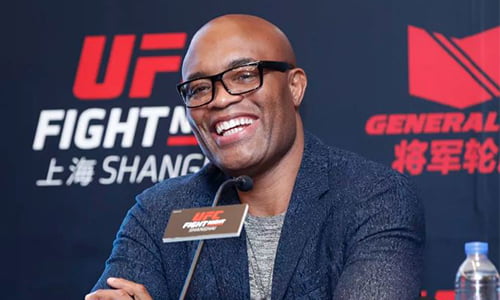 Dana White, the UFC president, and other mixed-martial-arts publications have recognized Silva as the greatest mixed martial artist of all time. Silva is known to hold the longest title streak in the UFC history, which ended in 2013 after 2,457 days, with 16 consecutive wins and 10 title defenses. In the official UFC middleweight rankings, Silva presently occupies the #6 contender rank.
ANDERSON SILVA EARLY LIFE
Silva came from a poverty-stricken family and his mother left him and his older brother at his aunt's home. Silva's aunt raised her own kids and Silva with the police officer husband.
His family spared money for him to take Tae Kwon Do lessons by the time he turned 13.
Before taking martial arts as his profession, he worked as a file clerk and also at McDonald's. He has explained his love for comic books and finds Spider-Man, Bruce Lee, Muhammad Ali and his mother as his personal superheroes.
ANDERSON SILVA RELIGIOUS VIEWS
Anderson Silva is very much a believer in God. He comes from Brazil, and Brazil is a beautiful nation with a lot of people who are Catholics. Silva is also a devout Catholic.
Silva explains that his skills and his success is all credited to the God.
"I think God gave me the talent and opportunity, and has placed the right people in my path so I could get where I am."
ANDERSON SILVA POLITICAL VIEWS
It's not certain how Silva would refer to himself on the political front, but it is certain that he is against corruption and is not satisfied with the politics in his own nation. He says that he is worried about his own 5 children, and how they're going to grow up in such a society.
He says…
"I think all we Brazilians are outraged by so many people needing help, education, health. There is nothing that justifies the violence that we see out there. I have five children and I'm worried… we turn on the television and sees only bad things, politically speaking. Things are changing, yes, but still a lot needs to change. That makes me sad, it takes me mad."
Silva currently volunteers and helps to fund a school that promotes education among poor children in Rio de Janeiro.
ANDERSON SILVA FUN FACTS!
A lot of questions have aroused considering Silva nickname as "The Spider". Silva revealed in a interview that he was named so because one day during the start of a fight, he was wearing a shirt with Spider-Man (his personal comic book hero) on it. The announcer of the fight at that night joked that he looked like the Superhero on the shirt and to his surprise, when he entered the ring, she announced "Anderson Silva, Brazil's Spiderman."
SOURCES
https://hollowverse.com/anderson-silva/
https://www.thoughtco.com/biography-and-profile-of-anderson-silva-2307907
https://en.wikipedia.org/wiki/Ultimate_Fighting_Championship
https://www.bloodyelbow.com/2011/1/16/1938851/anderson-silva-explains-the-origin-of-his-nickname-the-spider
https://en.wikipedia.org/wiki/Anderson_Silva