Andrew Luck is an American football quarterback. He was born September 12, 1989, in Washington, to Oliver Luck, a former quarterback (as well as athletic director) at West Virginia University and a former NFL quarterback for the Houston Oilers, and Kathy Luck. He spent most of his childhood in London where he picked up his love for soccer. He currently plays for Indianapolis Colts of the National Football League. By his senior year at Stratford High School, he was considered one of the top prospects in the country.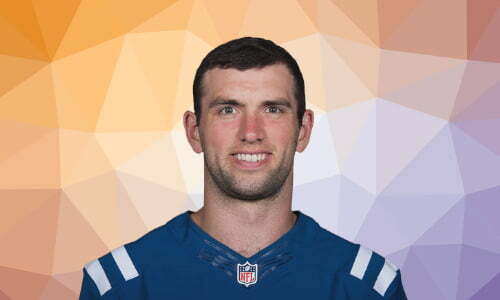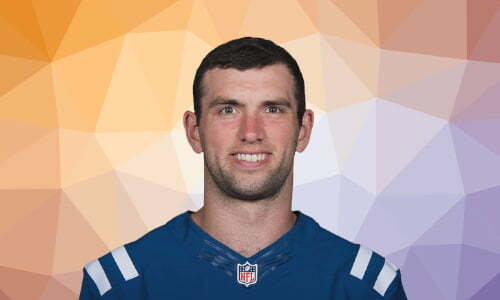 He went on to accept an athletic scholarship to attend Stanford University, where he played for coach Jim Harbaugh and coach David Shaw's Stanford Cardinal football team from 2008 to 2011. He helped improve football program and led his team to three bowl games. During his football career at Stanford, he won many awards including Maxwell Award and Walter Camp Award as college football's player of the year. He was also twice recognized as an All-American, and he was the runner-up for the Heisman Trophy in both 2010 and 2011.
Luck was the most favorite quarterback to be projected as the first overall selection in the 2011 NFL Draft, but he decided to return for his redshirt junior season at Stanford University. Later, the Indianapolis Colts selected Luck with the number one pick in the 2012 NFL draft, and he signed a four-year contract with them worth $22 million. He led the Colts to three playoff appearances while earning Pro Bowl selection in his first three professional seasons.
Luck is known for his passing and as an elite running quarterback.
Religion Information
Luck is very private about his beliefs and he seems to not be religious. He hasn't made any references to his religion or to God in his interviews.
Political Information
Luck happens to be independent politically, and he is not vocal about his political leanings. However, at some point, his father was a Republican.
Relationship Information
Luck has been in a long-time relationship with gymnast Nicole Pechanec. They met at Stanford University and they have been in a relationship since 2009.
Beliefs on Gay Marriage
Luck supports gay marriages and during an interview with CNN, he said he would welcome a gay teammate.
Hobbies
Luck is an avid reader and loves to read about historical fiction. He is also known to suggesting books for his teammates. He loves listening to music, and his favorite musician is Bruce Springsteen.
Interesting Facts
He got straight A's at his high school and graduated from Stanford University with honors.
He got his first unofficial football evaluation at age three.
He has two sisters Mary Ellen and Emily and a brother Addison
His sister Mary Ellen played volleyball at Stanford University
He is a big fan of 'Houston Dynamo,' soccer club, although he also supports Arsenal F.C and Tottenham Hotspur F.C.
He congratulates any player sincerely and enthusiastically when they hit him hard.
Since 1970, he is positioned fifth among quarterbacks who have recorded 30 victories in the first three seasons of a career
At his 56th career game, he reached 15,000 career passing yards which is the second fattest in NFL history
---
Sources
http://www.oregonlive.com/sports/oregonian/john_canzano/index.ssf/2011/11/its_time_to_draft_andrew_lucks.html
https://en.wikipedia.org/wiki/Andrew_Luck
http://www.sportsbreak.com/nfl/10-things-you-probably-didnt-know-about-andrew-luck/