Ariana Grande born June 26, 1993, in Boca Raton, Florida, to Joan Grande and Edward Butera is an American singer and actress. She began her acting career in 2008 musical 13 (Musical), she then went ahead to star in television series Victorious (2010), and in the Nick spin-off Sam & Cat.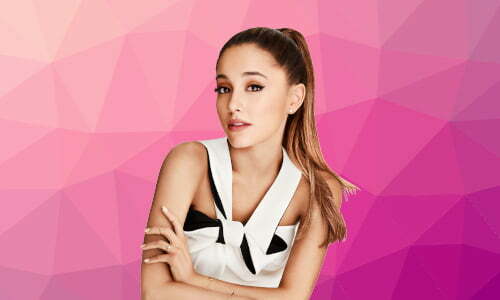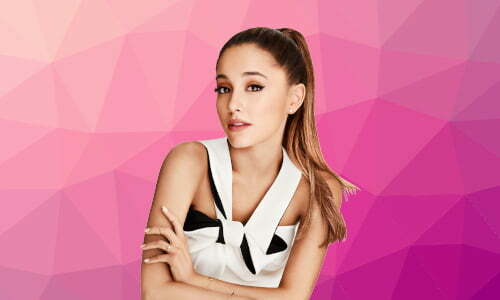 Her music career began in 2011 when she did a record with the Victorious soundtrack. Her first studio album Yours Truly (2013), did very well in Billboard 200 chart. In 2014, she released her second album My Everything (2014), which remained top 10 on Billboard Hot 100 chart for 34 weeks. This ushered her to her first world tour, The Honeymoon Tour in 2015. Her third studio album, Dangerous Woman released in 2016, charted at number two on the Billboard 200, and the title track debuted at number 10 on the Billboard Hot 100 chart.
Ariana has been nominated for four Grammy awards and has won many awards including ten Teen Choice Awards. Her music videos have been viewed more than eight billion times online. She has a strong social media following on Instagram (more than 110 million), Twitter (more than 50 million), and Facebook(more than 50 million likes)
Ariana is very active in charity, and she is the co-founder of South Florida youth singing group Kids Who Care. As of August 2017, she has raised more than $ 23 million through charity campaigns.
Religion information
Ariana was brought up Catholic but she abandoned the religion due to church's stance against gay marriages, noting that her half-brother Frankie (who is 11 years older than her) is gay.
Since the age of 12, she has been following Kabbalah teachings which advocate the idea of being kind to others, hoping that good thing will happen to you in return.
Political views
Ariana voted in her first election in 2012, and her tweet comment on Obama's speech justified her support for Democrats.
Again, Democrats support gay marriages and Ariana's strong support for LGBT rights (because of her brother, with whom she is very close, is gay), clearly confirms why she is a Democrat.
She is highly against bullying and violence. In 2016, together with Victoria Monét recorded "Better Days" in support of the Black Lives Matter movement
Dating profile
Ariana romance journey began during the cast of the musical 13(2008), where she met actor Graham Phillips. They dated until December 2011.
She then began dating Victorious backup dancer, Jordan Viscomi, their relationship lasted for a few months before they called it quits.
Ariana moved on and dated Janoskians' star Jai Brooks twice. Their first break up occurred after Jai accused her of cheating, but later after a few months, they got back together. After her grandfather's death, they broke up for good.
Currently, she has been in a relationship with Mac Miller since September 2016.
5 Interesting facts
Ariana doesn't eat or use an animal product.
She Plays Pokemon go
She has six dogs
Science was her favorite subject at school
At the age of three, she had a crush on Justin Timberlake
Beliefs on Gay Marriage
Ariana publicly supports gay marriage and gay rights. Her half-brother Frankie is gay, and she has sung songs that support LGBT rights, such as, "Break Your Heart Right Back". As mentioned above, she left catholic religion for not supporting LGBT society.
Hobbies
Ariana LOVES shopping, watching movies and swimming. And obviously, she does love music.
---
Sources list
https://en.wikipedia.org/wiki/Ariana_Grande#Personal_life
https://www.biography.com/people/ariana-grande-02152015
http://www.imdb.com/name/nm3812858/bio
https://www.thefactsite.com/2015/09/ariana-grande-facts.html/2