Arnold Palmer (September 10, 1929 – September 25, 2016) was an American legendary professional golfer. He was born to Doris and Milfred Jerome Palmer in Latrobe, Pennsylvania, a working-class steel mill town. He learned to play golf while accompanying his father to Latrobe Country Club where he worked. He is regarded as one of the greatest and most charismatic golfers in history. Palmer also happens to be the first superstar of the sport's television age, which began in the 1950s.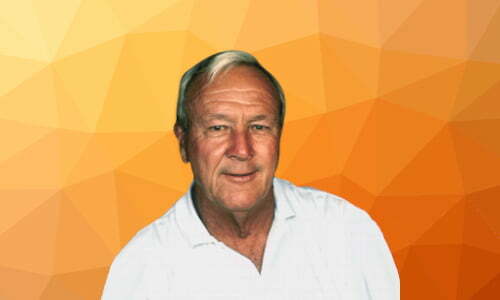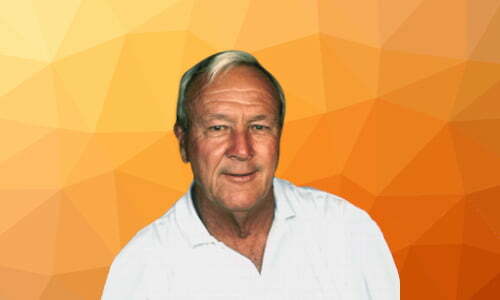 Palmer went to Wake Forest University on a golf scholarship, and shortly after, he left to enlist in the U.S. Coast Guard where he served for three years (1951–1954). In 1954, after his enlistment term ended, he came back to college and won his first professional competition at the U.S. Amateur, and later that year, he made the decision to turn pro.
Throughout his career, Palmer won 62 PGA Tours titles and he collected seven major titles between the 1958 Masters and the 1964 Masters. In 1974, he was among the first golfers to be originally inducted into the World Golf Hall of Fame, and also he won the PGA Tour Lifetime Achievement Award in 1998. Palmer was one of only six athletes to ever receive the Congressional Gold Medal of Honor. He retired from golf completely in 2007.
Prior to his death, he had been admitted to University of Pittsburgh Medical Center to undergo testing on his heart. Three days later on September 25th, 2016 while awaiting heart surgery, he passed away. He was 87 years old at his death.
Religion Information
Palmer was a member of the Freemasons since 1958.
Political Information
Palmer was a lifelong Republican. He also received offers to run for a high office position in the Republican Party but declined. He was known to speak his mind without fear of consequences. In his memoir, he wrote that there was a group of people from the business and financial world who were willing to support him financially had he decided to run for the higher office.
Relationship Information
For 45 years, Palmer was married to Winnie Walzer, his first wife, with whom they had two daughters. Winnie died on November 20, 1999, aged 65 from ovarian cancer complications. In 2005, he married his second wife Kathleen Gawthrop.
Hobbies
Palmer loved to fly and he was an avid pilot for 50 years and to his retirement from flying, he had logged nearly 20,000 hours of flight time in various aircraft. He used to fly his own twin-engine, seven-seater plane to golf tournaments.
Interesting facts
Palmer became the first golfer to win more than $100,000 in one year in 1973
In June 2004, he was awarded the Presidential Medal of Freedom by George W. Bush
Palmer's estimated net worth was $675 million at the time of his death.
He was nicknamed The King
He was inducted into the Southern Conference Hall of Fame in 2009, to the Wake Forest University Sports Hall of Fame in 1971, and to the Western Pennsylvania Golf Hall of Fame in 2013
Sources
https://en.wikipedia.org/wiki/Arnold_Palmer
http://www.pgatour.com/news/2012/09/12/palmer-congressional-medal.html
https://www.washingtonpost.com/news/morning-mix/wp/2016/09/26/the-political-wisdom-of-arnold-palmer-a-celebrity-who-knew-not-to-run-for-office
https://cruxnow.com/church-in-the-usa/2016/09/27/benedictine-archabbot-golf-legends-bedside-died/