Aubrey Christina Plaza (born June 26, 1984) is an American actress and comedian. She began her career as an intern. She continued appearing in supporting roles in some films before she had her first leading role in Saftey Not Guaranteed a 2012 comedy.  She currently stars in the FX series Legion as Lenny Busker.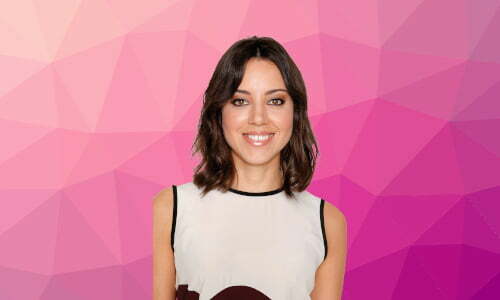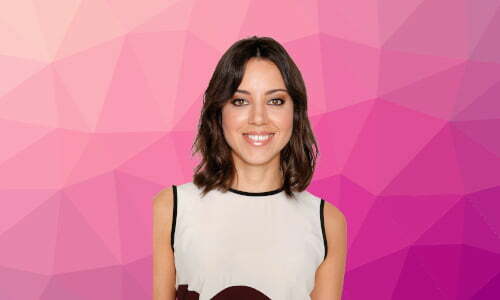 Plaza has continued featuring in other famous films such as Funny People (2009), Scott Pilgrim vs. the World (2010), 10 Years (2011), Dirty Grandpa (2016), Mike and Dave Need Wedding Dates (2016), and Ingrid Goes West (2017).
She has also starred in an online series The Jeannie Tate Show and also stars in ESPN's Mayne Street as Robin Gibney.
Plaza has a successful career in the Television industry where she has featured in a number of TV series from 2006 to 2017 with her latest feature as Lenny Busker in the series Legion.
Aubrey Plaza has also been featured in some music videos such as "Hollywood Cemetry Forever Sings" 2012 and "Rouse Yourself "2013. 
Aubrey Plaza has performed stand-up and also appeared at the Laugh Factory and The Improv. In 2016, Plaza did a commercial for the Apple iPhone 6s and also she was a guest star on the animated Pathfinder show HarmonQuest in 2016.
Aubrey Plaza has been nominated and has received several awards since she started acting. She won the BTVA People's Choice Voice Acting Award in the Television Series Legend of Korra (2012). In 2012, she won an ALMA Award for the Favorite Movie Actress-Comedy/Musical in the film Saftey Not Guaranteed.
In total, she has received a total of two awards out of seventeen nominations.
Religion Information
Aubrey Plaza was born and raised Catholic in a strict religious Irish family. Plaza attended all Catholic girls' school when she was young. She has however become Agnostic and she isn't religious anymore. However, she loves celebrating religious holidays with family members such as Christmas.
Political Views
Plaza is a Democrat and she supported Hillary Clinton in her presidential bid. She once jokingly said that she will offer to coach Clinton in her upcoming prudential debate.
Plaza is a strong supporter of LGBT rights and has even described herself as bisexual. She grew up having a gay aunt and uncle and her sister is lesbian. This norm promoted Plaza to support gay marriages.
Dating Profile
Aubrey dated Michael Cera- fellow actor for a year and a half after they met on the set of Scott Pilgrim vs. the World.
Aubrey Plaza started dating Jeff Baena in 2011 who is a writer and a director. They are still dating up to date.
Interesting Facts
Aubrey Plaza once suffered a stroke while attending NYU in 2004. She has suffered from expression aphasia and temporary paralysis but she was fortunate to recover from this.
Being born in the month of June, she is a Cancer.
Aubrey jokes that she loves working very much and does not have time for hobbies. But what she really loves and enjoys doing is getting into the Christmas mood.