Avril Lavigne is a songwriter, singer, and actress. She started both acting and singing professionally at a young age. It's probably because of her experience and continued hard work that Avril has made a brand name for herself. She likes to go on concert tours, and the tickets are sold on her website.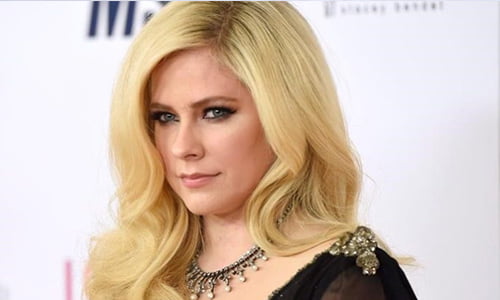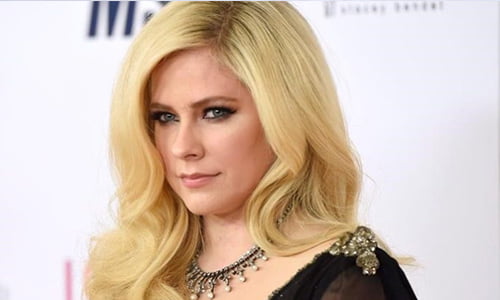 She appeared in a stage performance when she was 15, and by 16 she had published two professional album records working on a contract with Artista Record. Her albums were worth more than $2 million. She indulged a new taste in punk music with her debut studio album, released in 2002, Let GO. On that album, she displayed a pop-punk personality, and the critics gave her the title of "Pop Punk Queen." She is now considered a key artist in the industry, and she is an essential face among the pop-punk living legends.
Religion information:
Avril Lavigne had highly strict parents, they cared about religious values, and they monitored Lavigne's actions to check if they were per the religion. This upbringing influenced her early singing style, and she did not often include swear-words in her songs. Avril once told that her mother would not let her sing the song "Strawberry Wine", when Avril was a kid, because it contained the word "wine". However, after 2003 her singing style and lyrics changed quite a lot according to the industry standards as she became more and more famous and successful.
Political views:
Avril Lavigne does not disclose most of her political views. It seems that she is a liberal and it has become evident that she does not like President Bush. Avril said that war is never a way to solve any problem. This became the reason for her dislike of President Bush. Lavigne is a girl who believes in humanity and in helping others, the list of her philanthropic endeavors and charities goes long beyond a readable one. For charities, she has cooperated with Amnesty International, Starlight Children's Foundations and Make-a-Wish.
Dating profile:
Avril has dated several men since teenage. Fortunately or unfortunately there is a long list of her boyfriends. Avril dated her band-mate Jesse Colburn for about a year before getting married to Deryck Whibley. They met when she was seventeen and became friends. Their relationship turned quite romantic in the years later, and he proposed her in June 2005. They married in September 2009. However, the marriage did not work out, and they split up in less than a year. After the wedding, she dated quite a few men, including Andrew Levitas, Brody Jenner, Chad Kroger, J.R. Rotem, and Phillip Sarofim. Unfortunately, her relationships do not seem to last very long.
Interesting Facts:
Avril has had a pretty exciting life. An average singer doesn't have a dozen of public relationships, and their first album is not the third best-selling in the releasing year. Avril didn't even complete high-school, she dropped out when she was in 11th grade and started pursuing music and acting right away. She was playing guitar and singing since she was just a child. She used to sing with her mom in the church since she was two years old.
Sources:
https://en.wikipedia.org/wiki/Avril_Lavigne
https://www.britannica.com/biography/Avril-Lavigne
https://www.biography.com/musician/avril-lavigne