Azealia Amanda Banks is an American singer-songwriter, rapper, and an actress.  She was raised in the neighborhood of New York City where she began releasing music through MySpace in 2008. She was later signed to XL Recordings at the age of 17. After she released her debut single "212", she landed a  recording contract with Polydor and Interscope Records.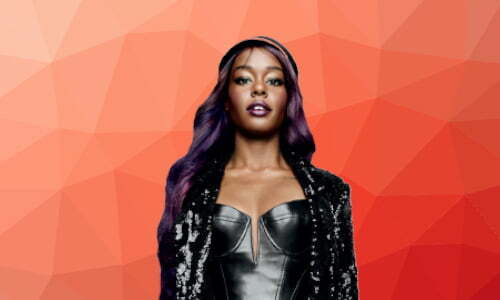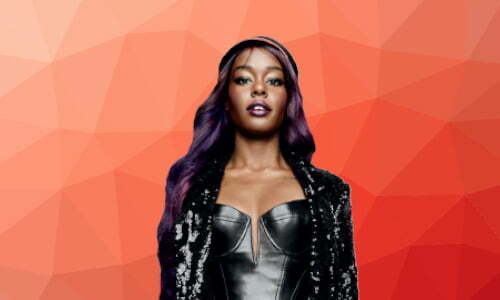 Ms. Banks, since from a young age was highly interested in music and at the age of 10, she performed at the Youth Theater in Manhattan.
Banks has released several hit singles which include Broke with Expensive Taste which was released in May 2013 and featured Pharell. Banks parted ways with Universal Music Group and in 2014, she released a single titled "Heavy Metal and Reflective" using her own label, Azealia Banks Records. On September 22, she released a third single "Chasing Time".
Banks released her first album, Broke with Expensive Taste in March 2015. The same year, Banks posed nude for Playboy magazine and it was rumored that she will make her acting debut as the leading character in the RZA-directed musical drama film Coco.  She has also featured in the 2005 film The American Ruling Class. Banks has been nominated for several awards and won two awards.
Religion Information
Azealia Banks has been caught making remarks that pointed to anti-Christian leanings despite her going to a Catholic school as a child.
In an Instagram video, Banks admitted that she was a practitioner of Brujeria since 2013. She also shows in the same video her close where she alleges sacrifices chickens.
Political Views
Political views of Azealia Banks are hard to pin down. She supported Mitt Romney in 2012 and in 2016, she endorsed Republican candidate Donald Trump.
She seems to favor Republicans and non-establishment candidates and at the same time, her position on women's rights and repatriation of African Americas are radically progressive. Her political stand seems to have a hint of rebel thought to them.
Dating Profile
Azealia seems to exclusively date white men only as she once said in her Instagram post that she is too busy with her music and have no time to fight for her rights as a black woman when she gets home. She explained further that the reason for her stand was because black men take black women for granted.
Interesting Facts
Azealia identifies herself as a bisexual.
Azealia Banks also has an alter ego named "Yung Rapunxel". She had an acting career before she started singing and became a rapper.
She has a huge interest in social media, music, fashion, and arts. However, music has served as a creative outlet for her.
Throughout her career, Banks have had some outspoken views and controversies in social media. She has created a reputation for wrangles with public figures especially in twitter to the extent that she gets more attention for her feuds than she does for her music.
She has also engaged in a confrontation with a flight attendant at some point while attempting to exit a Delta Air Lines flight that had just landed in Los Angeles.