Bella Thorne has a successful career as an actress and a singer. She started working in the showbiz industry as a child model, and since then she has tried multiple things. Today, she has earned her name as renowned actress and singer. Bella first got famous with her role in "My Own Worst Enemy" (2008), in which Bella played Ruthy Spivey.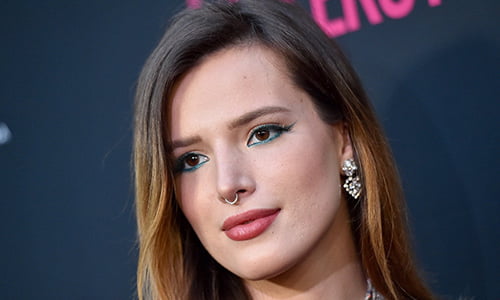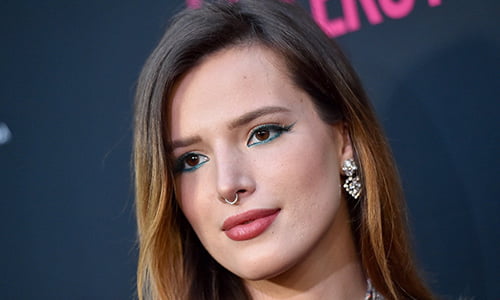 She did other TV shows which included Big Love, but she got a prominent name for herself when she played the role of CeCe Jones on Disney's Shake It Up (2010-2013). Today she has gained a celebrity status and has worked in several top-rated Hollywood films which include Road Chip, Amityville: The Awakening and Assassination Nation. Other than her showbiz career, she finds attention for her risky tweets and Instagram posts and her relationships.
Religious Beliefs:
Thorne grew up in Pembroke Pines, where she was born, and mostly in Los Angeles, California. Despite the LA life and Hollywood, she has kept religion an essential part of her life. Bella is a Christian and is deeply devoted to her religion. It cannot be stated for sure what denomination she believes in. Bella says that her beliefs are not likely to be same as people in her family and church. She goes to the church every Sunday and frequently posts religious tweets.
Political Views:
Bella Thorne shows all the signs of being a liberal. She supported Barack Obama and most of his initiatives, and she congratulated him after he won his second term as president. But Bella is a bit young to have developed mature political beliefs. As she will grow older, so as will her opinions and she will keep being a benefit to society. She is an animal lover, and she showed her support for PETA when they evacuated animals during a Hurricane in 2012.
Dating Profile:
Bella has dated quite a lot of famous and handsome men, and she even had a girlfriend. So we can say that she has kept her choices open. Bella has given herself time to choose her life partner, a.k.a the lucky one, carefully. The dreamy list of all the alpha men that she has dated includes Tyler Posey, Chandler Parsons, Gregg Sulkin, Sam Pepper and Charlie Puth. Other than dating these famous and beautiful men, she has also tried dating the same sex. She dated the social media celebrity, Tana Mongeau. Bella first declared that she was bi-sexual in 2016. Unfortunately, it didn't work out between Tana and her, and they split after more than a year of the relationship.
Interesting Facts:
Looking at Bella's life, we can say that she has tried a lot with her life and has done a lot, even at the age of 21. She has sung, modeled, and acted. She has tried dating both genders. Despite all the high life, she is a firm believer in Christianity and goes to church every week. She has written four books. Yes! It's true, which include Life of a Wannabe Mogul: Mental Disarray, Autumn Falls, Autumn's Kiss and Autumn's Wish.
Sources:
https://en.wikipedia.org/wiki/Bella_Thorne
https://www.imdb.com/name/nm2254074/