Benjamin Edward Meara Stiller was born on 30th November 1965 in New York City. He is an American actor, comedian, film director, producer, and voice actor. Ben Stiller is best known for comedy films such as 'There's something about Mary,' 'Zoolander', 'Meet the Parents' and 'the Night at the Museum' films.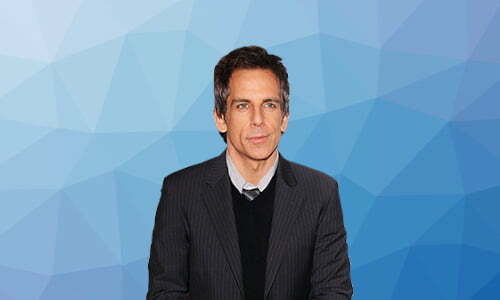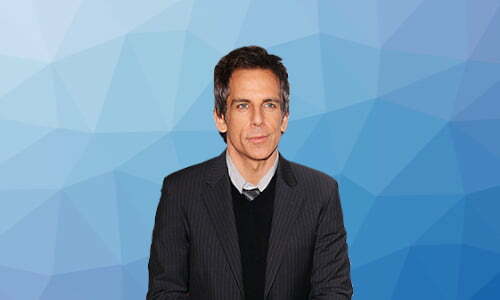 He won an Emmy award for directing his show The Ben Stiller Show. Ben has directed and starred in more than 50 films throughout his career. He is also a member of a comedic group of actors known as Frat Pack. For his voice acting career, he has done movies such as the Madagascar films.
Ben Stiller's films have grossed more than $2.6 billion in Canada and the United States, with an average of $79 million per film. Throughout his career, he has received multiple awards and honors, including an Emmy Award, multiple MTV Movie Awards, and a Teen Choice Award.
Dating Profile:
Ben Stiller had dated several actresses during his early career, including Jeanne Tripplehorn, Calista Flockhart, and Amanda Peet.
In 2000, Ben married an actress, Christine Taylor. The couple has appeared onscreen together in Zoolander, DodgeBall: A True Underdog Story, Tropic Thunder, Zoolander 2, and Arrested Development. They have two children, Ella Olivia who was born in 2002 and Quinlin Dempsey who was born in 2005.
In 2017, Stiller and Taylor announced their separation after 17 years of marriage.
Religion Information:
Ben Stiller was born and raised in New York City in a Jewish family of entertainers. Ben's father, Jerry Stiller, and mother, Anne Meara converted to Judaism from Catholicism. As a family, they acknowledge both religions during their respective holidays. As of today, Ben still appears to be a practicing Jew.
Political Views:
Ben Stiller is well known for his support of the Democratic Party. Ben has even supported the party financially with a large $50,000 donation. In 2008, he donated $4,600 to Hillary Clinton directly and $25,000 to Barrack Obama. Further, he has also participated in a fundraiser hosted by Democrat Michelle Obama.
Cancer Survivor:
In October 2016, Stiller revealed on The Howard Stern Show that he was diagnosed with prostate cancer in 2014 and that doctors were able to successfully treat the disease because of early diagnosis. Stiller told Stern'
"It came out of the blue for me. I had no idea. At first, I didn't know what was gonna happen. I was scared. It just stopped everything in your life because you can't plan for a movie because you don't know what's gonna happen."
Charity Work:
In 2001, Stiller appeared as a celebrity contestant on the television million dollar game show, Who Wants to Be a Millionaire. He won $32,000 for his charity Project ALS after incorrectly answering his $250,000 in attempt to equal Edie Falco's $250,000 win.
The actor founded the Stiller Foundation in 2010 to provide educational opportunities for children around the world.
Stiller is a supporter of such charities as Declare Yourself, the Elizabeth Glaser Pediatric AIDS Foundation, and the Starlight Star bright Children's Foundation. He is also actively involved in support of animal rights.
---
Sources:
https://en.wikipedia.org/wiki/Ben_Stiller
https://hollowverse.com/ben-stiller/