Benicio Monserrate Rafael Del Toro Sánchez was born on 19th February 1967 in Puerto Rico. He is an American-Spanish actor. Benicio Del Toro is best known for his portrayal of Javier Rodríguez in the film Traffic, Fred Fenster in The Usual Suspects, Dr. Gonzo in Fear and Loathing in Las Vegas, Franky Four Fingers in Snatch, and Jackie Boy in Sin City.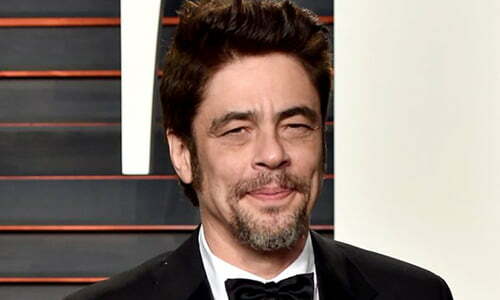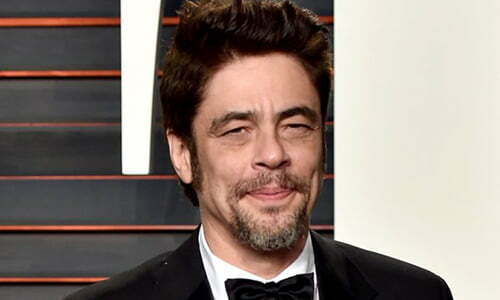 Awards and Achievements:
Benicio Del Toro has won an Academy Award, BAFTA Award, Golden Globe Award and Screen Actors Guild Award for his portrayal of the jaded but morally upright police officer Javier Rodriguez in the film Traffic. He won his first Independent Spirit Award for his role as Fred Fenster in The Usual Suspects, and his role as Benny Dalmau in Basquiat won him a second consecutive Independent Spirit Award. For his role as the legendary revolutionary Che Guevara in Che, he earned the Best Actor Award both at the Cannes Film Festival and at the Goya Awards; and as his role of Alejandro, a mysterious, ruthless agent he won several awards, including the Chicago Film Critics Association Award for Best Supporting Actor, and was nominated for a third BAFTA Award. His additional notable films include The Pledge, the two-part Che, Guardians of the Galaxy and Sicario.
Dating Profile:
From 1996 to 1997, he dated actress Alicia Silverstone. Benicio Del Toro's publicist announced on April 11, 2011, that Del Toro and Kimberly Stewart, the daughter of Rod Stewart, were expecting their first child, although they were not in a relationship. Kimberly gave birth to a daughter, Delilah, on 21st August 2011. They had their daughter baptized in Puerto Rico.
Religion Information:
Benicio Del Toro is a Catholic. He used to attend a Roman Catholic School in Miramar while growing up in Puerto Rico.
Political Information:
Benicio Del Toro likes to stay out of politics as he hasn't shared any of his political views and opinions lately.
Environmental causes:
In 2003, Benicio Del Toro became the spokesperson of the educational campaign "Yo Limpio a Puerto Rico". It is an environmental organization founded in 1997 by Ignacio Barsottelli, whose mission is to educate and mobilize Puerto Ricans in favor of recycling and the protection of the environment. He also narrated the public service announcement entitled "Coral Reef", joining the "Artists to the rescue of the environment" campaign.
Interesting Facts:
Benicio Del Toro grew up in Puerto Rico and moved to the states at the age of 12.
His nicknames were "Beno" and "Skinny Benny" in his childhood.
He secretly dropped out of the University of California San Diego to study acting in Los Angeles.
His breakout year was 2000 when he starred in Guy Ritchie's film Snatch.
Benicio Del Toro is an avid art lover with a great respect for oil paintings.
Though he had aspirations of acting from an early age. His family pleaded with him to become a lawyer as they didn't believe he had what it would take to become an actor.
In 1989 he became the youngest actor to ever take on the role of a villain in a "James Bond" film.
Benicio Del Toro did a cameo in Madonna's 1987 hit music video. La Isla Bonita.
---
Sources
https://en.wikipedia.org/wiki/Benicio_del_Toro
https://www.famousbirthdays.com/people/benicio-del-toro.html