Billie Catherine Lourd was born on 17th July 1992 in Los Angeles, California and is an American actress, best known for playing Chanel #3 in the Fox comedy horror television series Scream Queens and Winter Anderson in the FX anthology series American Horror Story: Cult.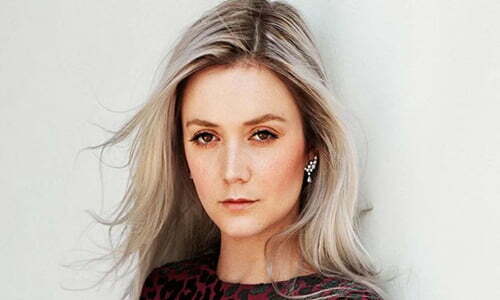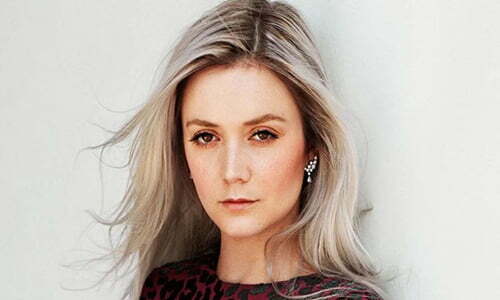 She is also known for her role in Star Wars: The Force Awakens (2015), Star Wars: The Last Jedi (2017). She is the only child of actress Carrie Fisher and talent agent Bryan Lourd and bears a striking resemblance to her mother, Carrie Fisher.
Early Life:
While she was growing up, Billie's mother, Carrie Fisher and her father, Bryan Lourd, didn't want her to become an actress. She said:
"When I first started acting, everyone in my family did not want me to act."
She further said that they always told her to go to college and to stay out of the entertainment business. It was because while her mother was following her dreams, she experienced a great deal of heartache and she even became addicted to drugs and alcohol. They didn't want her to go through the same. Billie obeyed her parent's wishes by studying religion and psychology at New York University and graduating in 2014. However, after graduating, Billie decided to pursue her dream of acting.
Dating Profile:
Billie Lourd was dating actor Taylor Lautner. They split after eight months of dating in July 2017.
Religion Information:
Billie Lourd hasn't shared any of her religious views lately.
Political Views:
Billie Lourd tends to stay out of the political world as she hasn't shared any political views yet.
Tribute to Mother Carrie Fisher:
Billie Lourd found the perfect way to honor her late mother, Carrie Fisher, on the one year anniversary of her mother's untimely death. She traveled to Norway to see the northern lights. It was something she said she always wanted to experience with her mom. Her mother, Carrie Fisher died on 27th December 2016 after suffering a heart attack at age 60. Fisher's mother, actress Debbie Reynolds, also died of a stroke one day after her daughter.
Interesting Facts:
Her godmother is actress Meryl Streep. Writer Bruce Wagner is Lourd's godfather.
From her mother's side, she is of Italian, German-Jewish, Russian-Jewish, Scots-Irish and English descent.
Lourd studied psychology at New York University, graduating in 2014.
Granddaughter of Debbie Reynolds and Eddie Fisher.
She is the niece of actor & producer Todd Fisher.
Currently, Billie's net worth is estimated at $25 million.
Billie is shorter than her mother, and she is shorter than many actresses in Hollywood. She stands at just 5 feet, 1 inch tall.
Famous Quotes:
"My mom made me watch 'Star Wars' for the first time when I was about 7 years old. When I was younger, I hated action movies and pretty much anything loud. So when she put it on, I covered my ears and ran out of the room."

"She raised me to not think of men and women as different. She raised me without gender. It's kind of the reason she named me Billie. It's not about being a strong woman – it's about being a strong person."
---
Sources
https://en.wikipedia.org/wiki/Billie_Lourd
https://www.uselessdaily.com/movies/billie-lourd-trivia-13-interesting-facts-about-the-actress/#.WlyxrKiWbIU