Blake Ellender Brown, popularly known as Blake Lively, was born in Los Angeles on August 25, 1987. She is an American actress and model. She is popularly best known for her role as Serena van der Woodsen in the CW drama series Gossip Girl between 2007 and 2012.
The 30-year-old actress is the daughter of Ernie Lively (né Ernest Wilson Brown, Jr.), an actor, and his wife, Elaine (née McAlpin), who worked as a talent scout. She was named after her grandmother's brother.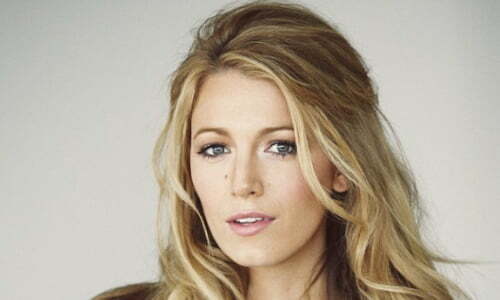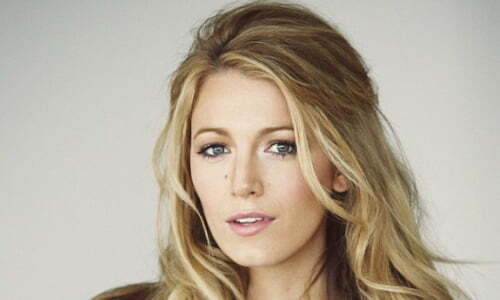 During Lively's childhood, her parents took her with them to acting classes that they taught because they did not want to leave her with a babysitter. Lively said that watching her parents teach acting classes helped her learn the "drills" of acting and gain confidence as she got older. She was initially not particularly interested in acting and wanted to attend Stanford University.
During the summer between her junior and senior years of high school, her brother Eric asked his agent to send her on a few auditions over a period of a few months. From these auditions, she was cast as Bridget for The Sisterhood of the Traveling Pants in 2005.
Although she did start acting at the age of 10, she filmed her scenes in the Sisterhood of the traveling pants film between her junior and senior years at Burbank High School. While at Burbank High School, Lively served as senior class president, a cheerleader, and a member of the championship choir.
She has since starred in other movies such as Accepted (2006), The Private Lives of Pippa Lee (2009), The Town (2010), Green Lantern (2011), Savages (2012), The Age of Adaline (2015), and The Shallows (2016).
Blake Lively has a strong love for cooking, even once describing herself as a "foodie and cook. In 2010 she attended a tailor-made workshop at Le Cordon Bleu in Paris and had spoken of her desire to return to the culinary school for further instruction.
Religion Information
While making remarks about her religious stand, she once said: I didn't have a boyfriend until I was 17. I grew up in a Southern Baptist family. It was more my grandparents. My mother is a Christian, but it was just like she…It wasn't like they went to church all the time and were strict but, you know, my mom was very much a good girl, and I was raised [that way as well].
Although she no longer fully practices her religion but still uses it in her everyday life.
Political Views
Way back during Obama's 2008 presidential campaign, she filmed a political advert in support of his presidency via perhaps the most explicitly liberal organization in America–MoveOn.org. The video was set up like an intervention, likening voting Republican to being a drug addict, with lines like:
Voting Republican even once can have disastrous effects that last for years.
Dating Profile
Blake Lively started dating actor Ryan Reynolds in 2010. Two years later they purchased a home and got married. They currently have two children together.
Workout Routine
She has been working hard to remove the baby weight that she added. For her recent film, she went on a 5-6 day a week workout routine. She would target her upper body one day, lower body the next, and then swim on the third day. When she's working out, she focuses on eating four small meals a day and avoids gluten as much as she can. She is a big believer in adding coconut oil to her diet and focuses on getting healthier carbs from sweet potatoes and oatmeal.
---
Sources
https://en.wikipedia.org/wiki/Blake_Lively
http://greatideas.people.com/2015/11/04/blake-lively-bikini-body-after-baby-workout-diet/