William Bradley Pitt (Brad Pitt) was born on 18th December 1963 in Shawnee, Oklahoma, and was raised in Springfield, Missouri. He is the son of Jane Etta (Hillhouse), a school counselor, and William Alvin Pitt, a truck company manager. Brad Pitt is an American actor and producer. He has received numerous awards and nominations as well as an Academy Award as a producer under his own company Plan B Entertainment.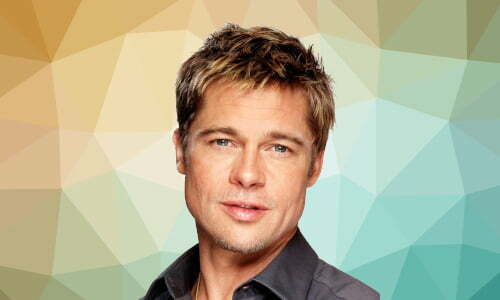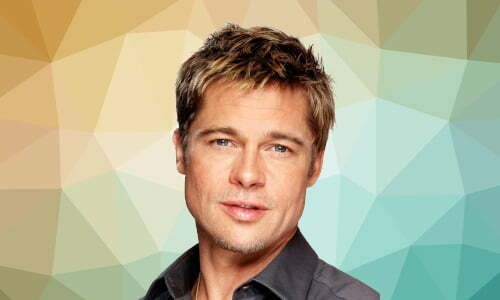 As a public figure, Pitt has been cited as one of the most influential and powerful people in the American entertainment industry. He was cited as the world's most attractive man by various media outlets, for a number of years, and his personal life is the subject of widespread publicity.
Personal Life:
Brad Pitt was divorced from actress Jennifer Aniston, to whom he was married for five years. Since 2014 he has been married to actress Angelina Jolie. They have six children together, three of whom were adopted internationally. In September 2016, Jolie also filed for divorce from Pitt. Their marriage lasted two years after getting married in 2014.
Religion Information:
Brad Pitt grew up in Missouri with two devout Baptist parents. He even sang in the church choir. But he's since said that religion just doesn't do it for him. He claims to be 20% atheist and 80% agnostic.
Political Views:
Pitt leans pretty far to the left. He's supported the last two Democratic presidential candidates, spoken out about U.S. wars, championed environmentally, poverty, and legal marijuana causes.
Brad has donated a lot of money to the Democratic Party to support the elections. He has also been a vocal supporter of Barack Obama in the past. Pitt told the UK Telegraph,
"I am an Obama supporter and I'm backing his U.S. election campaign. Gay marriage is inevitable. The next generation, they get it. It is just a matter of time before it becomes a reality."
Hobbies:
Brad Pitt plays the guitar, golf, tennis, and loves riding his motorcycle, listening to music and swimming. He's also a vegetarian and an avid traveler and shows interest in general interior design and architecture. His house is known for its impressive attention to detail.
Horoscope:
Brad Pitt was born on December 18 in 1963 which makes him a Sagittarius.
Interesting Facts:
Brad Pitt is not one of those people who is born with a silver spoon. He made his way to the big screen by doing small, low-paying jobs all his life. Some of the most notable ones include being a dancing mascot for a restaurant, being a pool boy and serving as a chauffeur to earn money for his livelihood.
Brad Pitt and Angelina Jolie have made it to the fifth spot on the Forbes list of Top-Earning Couples. They earned $34 million combined in a span of one year.
Famous Quotes
"Success is a beast. And it actually puts the emphasis on the wrong thing. You get away with more instead of looking within".
"I have a hard time with morals. All I know is what feels right, what's more, important to me is being honest about who you are. Morals I get a little hung up on."
---
Sources
https://en.wikipedia.org/wiki/Brad_Pitt
http://www.imdb.com/name/nm0000093/bio?ref_=nm_ov_bio_sm
https://hollowverse.com/brad-pitt/