Britney Spears (born on December 2, 1981) is an American singer, dancer, and actress. She has gained worldwide fame for her exciting and bold performances. Born in Kentwood, Louisiana, she came to realize her singing talent and decide to pursue in the thriving industry.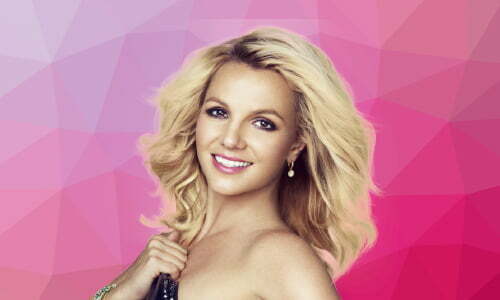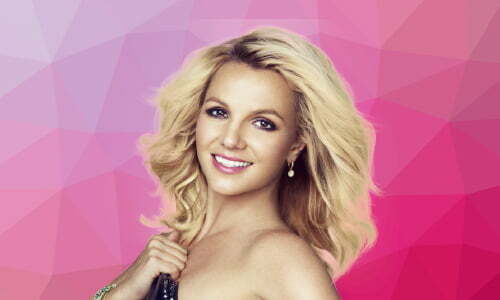 Britney's first and second studio albums are "Baby one more time" and "Oops!. I did it Again". Released in 1999 and 2000 respectively, both the albums became worldwide sensational hits earning her the title of a best-selling album by a teenage solo artist. In the later years, she released an album that was self-titled – Britney. This was her third album. And the fourth album named In The Zone (2003), in which the single "Toxic" become a world success.
In the year of 2002, she starred in a movie Crossroads and established her acting career as well. But due to some personal issues that became very much public, her career, both singing, and acting, started to tumble down. But she recovered soon from these problems and released her fifth studio album, Blackout.
She also released singles that include "Piece Of Me" and "Gimme more" that became sensational hits in the music industry. Britney released her sixth studio album Circus that included the international chart-topping single "Womanizer".
It is needless to say that she is a reliable and talented woman who has gone through a lot of issues and still holds her head up high. She has received a truckload of deserving awards and titles for the best performances.
AWARDS
Britney Spears is considered to be a pop icon. She became the all-time best-selling teenage artist and also gained the title "Princess of Pop".  She has received many awards for her work which include six MTV Video Music Award, a Grammy Award, seven Billboard Music Awards and a Lifetime Achievement Award. She was named as the 8th overall Artist in the year 2009 by Billboard. She was in the top-selling artist's list also.
Billboard declared her as the Sexiest woman in the Music industry. It was reported by Forbes that, Spears was the highest paid female musician of the year 2012, earning more than $58 million.
BRITNEY SPEARS FOUNDATIONS
Britney founded an organization The Britney Spears Foundation. It is a charitable entity that is focused on providing for the children in need. The foundation also supported the annual camp for Performing Arts held by Spears, to give the campers an opportunity to come forward and express their talent. She also donated $1 million to the Twin Towers Fund to help the children of the army men.
HER HOBBIES
The pop star is not only talented in singing. She is also a fashion designer. She is also a great dancer and finds it to be her best hobby alongside singing.
OTHER INTERESTS AND PROFESSION
As said earlier, she is a fashion designer and also has a set of her own branded fragrances released. The Britney Spears Fragrance Line has an array of scents of the different variety.
---
SOURCES
https://en.wikipedia.org/wiki/Britney_Spears
http://celebrityinside.com/music/britney-spears-favorite-things-color-food-drink-movie-music-biography-facts/