Bruce Frederick Joseph Springsteen was born on 23rd September 1949 in the town of Long Branch, New Jersey. He is an American singer-songwriter, known for his work with the E Street Band. He is nicknamed "the Boss" and is best known for his brand of poetic lyrics, Americana, his distinctive voice, working class, sometimes political sentiments centered on his native New Jersey, and his lengthy and energetic stage performances.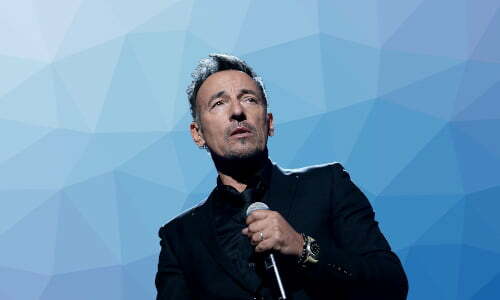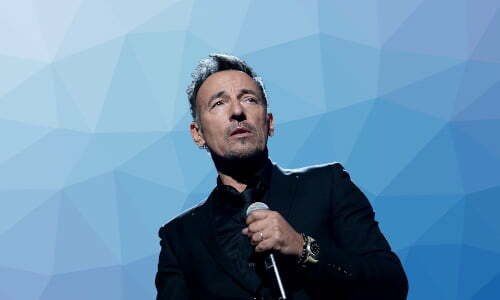 His Achievements:
Springsteen's breakthrough record "Born to Run" united arena rock with human-size tales of working-class America. He has won 20 Grammys and has sold more than 65 million albums, which makes him one of the bestselling popular artists of all-time. He tours are consistently sold out, during which he and his band play are famous for performing for hours. He was also honored with the Presidential Medal of Freedom by Barack Obama, in 2016.
Dating Profile:
Bruce Springsteen, at the age of 35, married actress Julianne Phillips. The marriage boosted her acting career, but Springsteen's traveling took its toll on the marriage and the final blow came when she found out his affair with the American singer, songwriter, and guitarist Patti Scialfa. Their marriage ended in 1989. He then married Patti Scialfa on 8th June 1991, and the couple has three children – Evan James, Jessica Rae, and Sam Ryan.
Religion Information:
Bruce Springsteen although raised Catholic, now calls himself an agnostic. Despite not being religiously active, He, however, did say that:
"Once a Catholic, always a Catholic."
Despite the accusations that he's growing more spiritual with age, Springsteen is still able to maintain his agnosticism.
Political Information:
Bruce Springsteen is one of America's most outspoken political. If he's anything, it's a liberal Democrat. His music is politically charged and uniquely American. He cites how his father was deprived by unemployment for his becoming aware of the hardships that face working-class Americans.
Springsteen said of his musical goals:
"My work has always been about judging the distance between American reality and the American Dream."
Bruce's desire to identify with middle and lower-class Americans, often causes critics to label him a hypocrite, considering he is obviously quite wealthy. But he seems sincere and enthusiastic about his ideas.
Bruce has also attached his name to various Democrat and liberal organizations and events. He endorsed Democratic presidential candidate John Kerry In 2004, and lent the campaign his song, "No Surrender." He supported Obama in 2008 as well, even opening the president's inaugural celebration concert. In 2009, Obama, honoring Springsteen at the Kennedy Center, said;
"I may be the President, but he is 'The Boss.'"
Springsteen campaigned for President Obama's re-election in 2012. Other than that, Springsteen has been a longtime supporter of labor unions and is an openly supports LGBT rights and marriages.
Interesting Facts:
Bruce Springsteen has legions of fans across the world. More than 120 million of his albums have been sold worldwide.
He first realized that music was his true calling while watching the legendary Elvis Presley performance on the 'Ed Sullivan show'. In 1976, after a Memphis concert, he also tried to meet Elvis by jumping over the wall and running for Elvis's front door but was stopped by security.
---
Sources:
https://www.biography.com/people/bruce-springsteen-9491214
http://www.imdb.com/name/nm0819803/bio
https://en.wikipedia.org/wiki/Bruce_Springsteen
https://hollowverse.com/bruce-springsteen/