Walter Bruce Willis was born on 19th March 1955, in Idar-Oberstein, West Germany. He is an American actor, producer, and singer. His career began on the Off-Broadway stage and then in television in the 1980s, most notably as David Addison in Moonlighting (1985–1989). He is best known for his role of John McClane in the film Die Hard (1988) and its four sequels. He has appeared in over 60 films.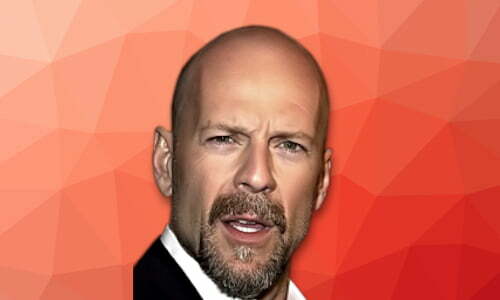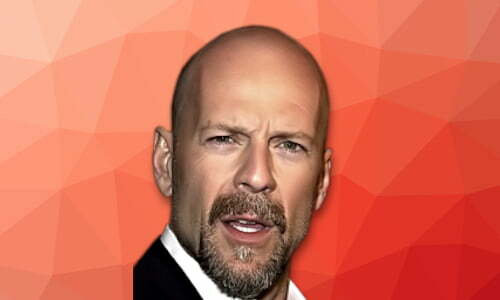 Achievements:
Films featuring Willis have grossed between US$2.64 billion and $3.05 billion at the North American box offices, making him in 2010 the eighth highest-grossing actor in a leading role and 12th-highest including supporting roles. He has won two Emmy Awards, two Golden Globe Awards, and has been nominated for a Saturn Award four times.
Dating profile:
At the premiere for the film Stakeout, Willis met actress Demi Moore and on 21st November 1987, they got married. They have three daughters, Rumer Willis, Scout, and Tallulah. The couple announced their separation on 24th June 1998 and filed for divorce on 18th October 2000. Regarding the divorce, Willis stated,
"I felt I had failed as a father and a husband by not being able to make it work."
He credited actor Will Smith for helping him cope with the situation. Bruce Willis has since maintained a close relationship with both Moore and her third husband, actor Ashton Kutcher. He even attended their wedding.
Willis was also engaged to actress Brooke Burns until they broke up in 2004 after ten months together. Then he married model Emma Heming in Turks and Caicos on 21st March 2009, guests included his three daughters, Demi Moore, and Ashton Kutcher. The ceremony was not legally binding, so six days later the couple wed again in a civil ceremony in Beverly Hills. The couple together has two daughters: Mabel Ray Willis and Evelyn Penn Willis.
Business Activities:
In 2000, Bruce Willis, with his business partner Arnold Rifkin, started a motion picture production company called Cheyenne Enterprises. In 2007, he left the company to be run solely by Rifkin after Live Free or Die Hard. He also owns several small businesses in Hailey, Idaho, including The Mint Bar and The Liberty Theater and is a co-founder of Planet Hollywood, with actors Arnold Schwarzenegger and Sylvester Stallone. Bruce Willis also signed a contract in 2009 to become the international face of Belvedere SA's Sobieski Vodka in exchange for 3.3% ownership in the company.
Religion Information:
Bruce Willis used to be Lutheran until he stopped believing in it. He has said that he understands why religion existed in the past, but now because of science, we don't need it anymore. Although, Bruce was once Lutheran he now believes that "Modern religion is the end trail of modern mythology".
Political Views:
He has voted for both Democrats and Republicans. In 1988, Willis backed Michael Dukakis who is a Democrat. Later he voted Republican because he was a fan of George W. Bush. He has clarified that "I'm a Republican only as far as I want a smaller government". This would seem to suggest that he might actually be more of a Libertarian, as "smaller government" is one of their big selling points.
---
Sources
https://en.wikipedia.org/wiki/Bruce_Willis
http://www.imdb.com/name/nm0000246/