Bryce Dallas Howard was born on March 2, 1981, in Los Angeles, California. She is an American film actress, director, writer, and producer. 'The Village' a psychological thriller was her first breakthrough film which was released in 2004. Furthermore, Howard has done many plays in Newyork such as 'House and Garden' and 'As you like it' a Shakespearean comedy in which she caught the eye of director M.Night Shyamalan. Therefore, she also did a fantasy thriller 'Lady in the Water' in 2006.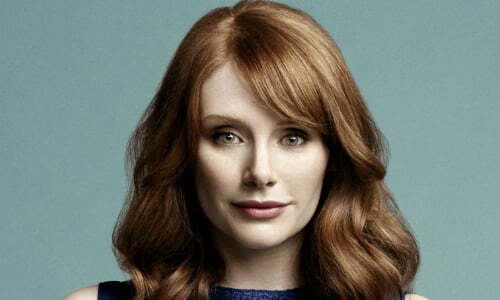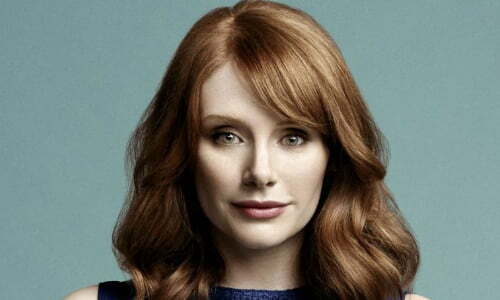 Howard became more famous after playing a role as vampire 'Victoria' in 'Twilight Saga: Eclipse'. 'The Terminator Salvation is also one of her major projects. Also, she played a lead role in the science fiction adventure film 'Jurassic World' and 'Jurassic Park' film series, played a lead role in 'Spider-man 3'.
Bryce Dallas Early Life
Howard has a very strong family background. Cheryl Howard is mother Dallas who is a writer and her father, Ron Howard is an actor turned an Oscar-winning director. She plays an extra at the age of 7 in her father's movie 'Parenthood'. Howard's grandparents are actors Rance Howard and John Speegle. She is the niece of actor Clint Howard. Actor Henry Winkler considered her godfather. Bryce went to Newyork's University of Tisch School of Arts but left her graduation in pursuit of her acting career. Once she told that her parents kept them away from the bright lights of Hollywood. Howard raised all his children away from the showbiz world and lives in a countryside. They did not have access to tv and encouraged to have outdoor activities.
Bryce Dallas Religion
She claims to have been a "total nerd" discovered existentialism as a senior in high school and fall in love with it. Once she said, "I was like, this is it! I have never felt a connection to any sort of spirituality before that. It was very basic – you are responsible for the choices that you make but it was mind-blowing at the time". In her spare time, she often read books by Satre, Beckett, and Camus. She never had alcohol in her life.
Bryce Dallas Political Views
Bryce is not so outspoken about politics usually but on the USA election day what she thought was an innocuous picture with an "I voted badge and hashtag# I am with her'. It's the only time I said it…" It seems that she is a supporter of " Democratic party". By using the word 'her' she showed her likeness and willingness for Henry Clinton.
Bryce Dallas Personal Life
Howard is the wife of Seth Gabel. It was after Howard met him at Newyork's University and dated for five years then they got married on 17 June 2006. They have a son Theodore and a daughter Beatrice.  Dallas got a nomination in Golden Globe Awards for her excellent performance in 'As you like it'.
Bryce Dallas Hobbies
Dallas loves to do adventures as she told in a few interviews about her adulthood adventures being lived in the countryside they were away from the world of Showbusiness. Therefore, she often tells about her likeness for nature and her love to go in the forest and explore different aspects of nature. Somehow we find her personality quite different than many others.
---
Sources
http://www.imdb.com/name/nm0397171/
https://www.theguardian.com/lifeandstyle/2011/oct/29/bryce-dallas-howard-the-help-family-values