Carrie Fisher was an amazing American Actress. She was born in Beverly Hills, California, her parents were well-known in the entertainment industry. Born of Award-winning Actress Debbie Reynolds (mother), Carrier Fisher was known for her amazing role in the "Star Wars Episode IV: A New Hope." Before landing her big debut, Fisher's first performance was in a small movie named Shampoo in 1975. Named the Mystery Women from the film "The Blues Brothers" in 1980.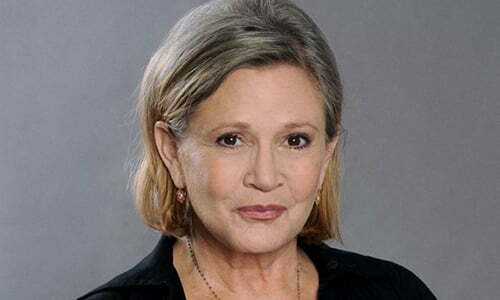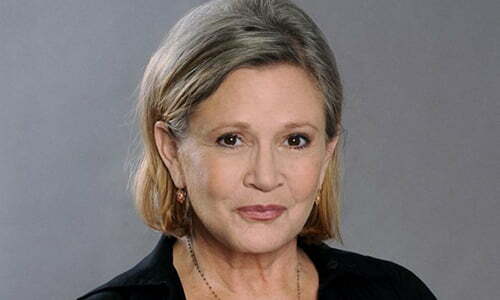 In 1980, Fisher along with a few other Co-stars from the Star Wars earned a spot on the cover of Rolling Stone promoting the episode "The Empire Strike Back." Three years later she earned a solo spot back on the cover of Rolling Stone to promote the Return of the Jedi. In 1987, Carrier Fisher published her first full-length novel called "Postcards from the Edge."Her novel became a bestseller, and she received the LA Pen Award for the Best First Novel. Carrie Fisher turned her best-selling novel into a movie in 1990 with Columbia Pictures.
The movie starred well-known Actresses and Actors like Meryl Streep, Shirley MacLaine, and Dennis Quaid. Through 1991-2005 Fisher used her writing gift and developed a few scripts that hit the big prominent stage. Carrie's hard work paid off when she earned the Women of Vision of 2005. A year later Fisher wrote and starred in her own one-woman show called Wishful Drinking at the Geffen Playhouse in Los Angeles from November 7, 2006, to January 14, 2007. In 2008, Carried created an autobiographical book of Wishful Drinking for her fans that weren't able to see her show live. HBO aired a documentary of Wishful Drinking in 2010. Carrie Fisher released her non-fiction title Shockaholic in 2011.
Fisher reprised her role of Princess Leia in Star Wars Episode VII: The Force Awakens. This was released worldwide on the 18th, of December.  Carrie Fisher was a 2016 recipient at the Saturn Awards for Best Supporting Actress for her portrayal.  Fisher's career ended with by releasing her memoir, The Princess Diarist. The book is based on diaries she kept while filming the original Star Wars trilogy in the late 70's and early 80's.Carrie Fisher died December 27, 2016, from a cardiac arrest/deferred.
Dating Profile
Carried Dated and was engaged to her co-star  Dan Aykroyd. Carrie Fisher married Paul Simon in 1983. This was her first serious relationship or so she thought. A year later she and Simon got a divorce after they decided that it wasn't going to work. Carrie tried another relationship in 1991 when she started dating Bryan Lourd. Their relationship lasted for fours years. During that four years, they had their daughter Billie Lourd. Things ended between them in 1994 when Fisher found out that Lourd was gay. They ended things and had a mutual relationship for their daughter's sake.
Religious Views
Carrie Fisher wasn't the religious type. Fisher described herself as an "enthusiastic agnostic who would be happy to be shown that there is a God". Her parents raised her as a Protestant, but they often attended Jewish services since her father made it known that this was his faith.
Political Views
Fisher's political views were all over the place. She made it clear during her last few years on earth that she made it clear that she was not fond of the last two presidents. She stated on Twitter boldly that they should have been replaced with another candidate.
Interesting Facts
Carrie Fisher was known for many things, but there are a few things her fans did not know about her life. Dan Aykroyd saved her life and she almost married him in return. Her emoji game was next level. Carrie loved Twitter and her fans knew she loved using emoji's to express her feelings, she thought they were better than words. Her dog was a celebrity in his own right. Carrie's dog was famous for this walk on the red carpet and on movie sets with her.
---
Sources
http://www.imdb.com/name/nm0000402/