Carson Daly started on MTV's 'Total Request Live,' and is now the host of 'Last Call with Carson Daly' and the singing competition 'The Voice.' Carson Jones Daly was born on 22nd June 1973 in Santa Monica, California. He is an American TV host, radio personality, producer and television personality.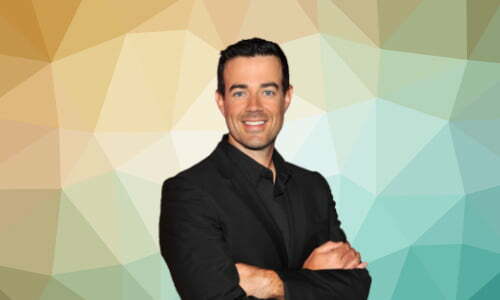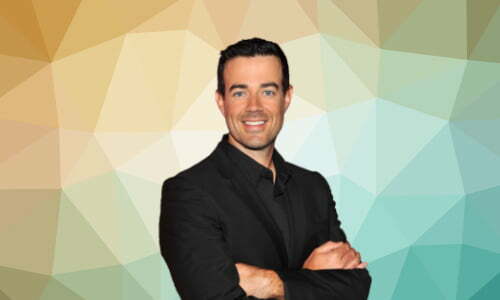 Daly worked as a VJ on MTV's Total Request Live, and as a DJ for the Southern California-based radio station 106.7 KROQ-FM, prior to 2002. Then in 2002, he joined NBC, where he started to host and produce the late night talk show "Last Call with Carson Daly". He sometimes hosted special event programs for NBC, such as the "Macy's Fourth of July fireworks show", and did executive producing of "New Year's Eve with Carson Daly" from Times Square in the beginning of 2003.
Since then, Carson Daly has been involved in more prominent roles at NBC, such as hosting its reality music competition The Voice in 2011 and joining NBC's morning show today as a social media correspondent in 2013.
Dating Profile:
In March 2000, on the set of Total Request Live Tara Reid met Daly, and they began dating. They shared an apartment in New York City and Daly proposed on October 29. Unfortunately, in June 2001, Reid and Daly broke off their engagement.
Daly then proposed, to Siri Pinter, a food blogger, in 2003. Her father is actor Mark Pinter. The couple married on December 23, 2015, in a small ceremony. They have three children: a son, Jackson James Daly, born March 2009, and daughters Etta Jones Daly, born in September 2012, and London Rose Daly, born on August 20, 2014.
Religion Information:
He is a Roman Catholic. Carson attended Catholic school as a child and wanted to grow up to be a Roman Catholic priest. According to his Twitter, he still attends mass whenever he can.
Political Views:
Carson is a registered Republican. He has also supported previous Republicans. He received a lot of heat from the LGBT community about making a joke about the JetBlue incident, to which Carson later apologized saying that he is a supporter of the LGBT community and it was just a joke.
Hobbies:
Carson Daly enjoys playing golf and is very passionate about music. He really enjoys listening to music and likes to find new music he never heard before.
Interesting Facts:
In 2000, Daly told Entertainment Tonight in 2000 that he stayed home and watched 60 Minutes with his dad the night of the prom.
He was discovered by MTV while working as a DJ for KROQ.
Carson Daly studied religious philosophy at Loyola Marymount.
He received the Lifetime Achievement Award at MTV's 2004 TRL Awards.
He was ranked No. 24 on TV GUIDE's list of TV's 25 Greatest Teen Idols in 2005.
Carson Daly co-founded the record label 456 Entertainment and even has his own production company, "Carson Daly Productions".
When he's not working, Daly supports breast-cancer research, as his mother is a survivor of the disease.
---
Sources:
https://en.wikipedia.org/wiki/Carson_Daly
http://www.imdb.com/name/nm0004856/bio?ref_=nm_ov_bio_sm
https://www.biography.com/people/carson-daly