Carson Hilton Palmer was born on 27th December 1979 in Fresno, California, United States. He is an American football quarterback for the Arizona Cardinals of the National Football League (NFL). He attended Rancho Santa High School and was recruited to play football at the University of Southern California and in 2002, he won the Heisman Trophy. The Cincinnati Bengals chose him with the first overall pick in the 2003 NFL Draft. He played eight seasons with them. Palmer also played for the Oakland Raiders for two seasons.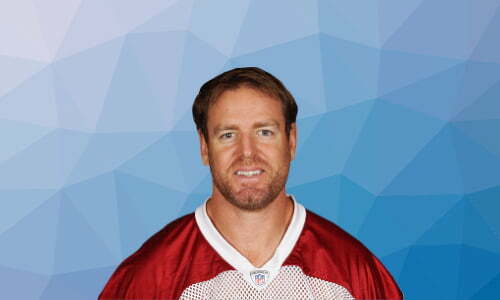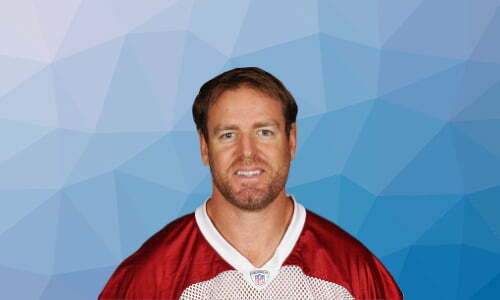 In 2015, Forbes estimated that Palmer's annual income was $29 million.
Personal Information:
He is an American by his nationality and his ethnicity is white. His birth sign is Capricorn. He is the son of Dana Palmer and Bill Palmer and has three siblings, Jordan Palmer, Robert Palmer and Jennifer Santos.
Dating Profile:
On July 5, 2003, Palmer married former USC soccer player and his high school sweetheart Shaelynn, who he met during freshman orientation. In the off-season, they reside in San Diego, California. His brother, Jordan Palmer, was his best man at the wedding. The couple had twins on 20th January 2009, son Fletch and daughter Elle.
Physique:
Carson is one of the sensational names in the world of football. He possesses perfect height, a standing height of six feet and five inches and his body weight is 235 lbs. He has huge fan followers on social networking sites.
Religion Information:
Born and raised in a Christian family, Carson Palmer has always been a devout Christian. He said,
"I've been a Christian as long as I can remember. I've always been in church with my family through high school and college."
Political Views:
Carson Palmer is a registered Democrat. He voted for Barack Obama in the 2008 general elections and in 2016 November Elections, his vote went to Hillary Clinton. During his 2013 interview on the NFL Network, he was asked if openly gay players should be drafted to the NFL, he answered with an affirmative yes.
Hobbies:
When Palmer is not on the field playing or practicing, he enjoys watching movies and reality TV shows and reading Sci-Fi novels.
Interesting Facts:
Carson has thrown 75-yard passes in practice.
Palmer was the first West Coast player to win the Heisman Trophy since 1981.
He is allergic to cats.
Palmer is also a great golfer. He plays to a single-digit handicap.
His favorite video game was Nintendo Contra as a kid.
Starting at the end of the 2004 season, Palmer set an NFL record with nine straight games with a 100+ passer rating.
Palmer is brand conscious and loves to use branded products.
Quotes:
"You learn from the good, you learn from the bad."

"That's one thing you learn as a quarterback: focus. The better you are at focusing and the more you can continue to stay focused for a four-hour stage and really be zeroed in on what is happening, the better you play, the longer you play."
---
Sources: