Christopher Chase is a distinguished American actor, recognised for his portrayal of Nate Archibald on The CW's teen drama series Gossip Girl. He is also acknowledged for starring in the films The Covenant, The Haunting of Molly Hartley, Twelve, and What to Expect When You're Expecting. Born on July 18, 1985, in Lubbock, Texas, his parents are Dana – a teacher, and Chris Wayne Crawford, a dermatologist.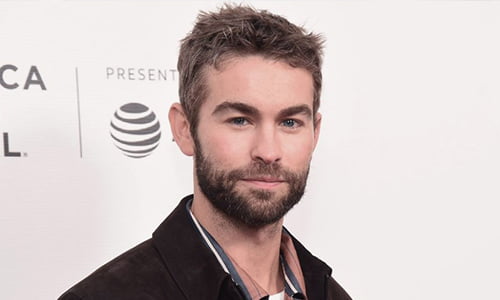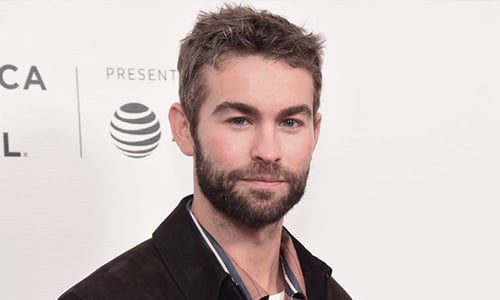 His younger sister, Candice Crawford Romo has also been in the limelight before, as she won the Miss Missouri USA title in 2008. She studied broadcast journalism. While he was young, he played football and golf in high school. He also worked as a model. Chase graduated from Trinity Christian Academy in 2003 and attended Pepperdine University in Malibu after his high school education. He struggled to identify his area of interest. While in his second year of study, his mother encouraged him to pursue acting.
Origin of Fame
Chase credits his mother for advising him to pursue a career in acting. He appeared in his first television movie in 2006, where he played the role of the son of Gabrielle Anwar's character. During the same year, he was also selected to play in the film The Covenant. His big break came in 2007. He became one of the lead characters in The CW's drama, Gossip Girl and was part of the show between 2007 and 2012. He acted in 115 episodes. He was also cast in the movie Loaded and The Haunting of Molly Hartley in 2008. His career continued developing as he was acted in more films including Peace, Love, & Misunderstanding in 2011 and What to Expect When You're Expecting in 2012.
Achievements
In 2008, he won the Choice TV Breakout Star Male title at the Teen Choice Award. He was nominated for the People's Choice Awards twice in 2011 and 2016 for the award of being the favorite TV drama actor and favorite actor in a TV series respectively. He has also been appointed for the Teen Choice Awards five times and became the winner of the awards four out of the five times.
Dating Profile
Chase Crawford had been in a three-year relationship with his girlfriend Rebecca Rittenhouse before their recent split up. On April 29 during an interview with the Tribeca Film Festival, he told the magazine that he had been on a few dates after his break-up. However, he had not developed any serious relationship with any of his dates. He jokingly indicated that all it took to get a chance with him was some Knicks tickets and a pizza.
Interesting Facts
When he was a child, he was diagnosed with attention deficit disorder. Not many people know that he dropped out of university to pursue his career in acting. Before starting his acting career, he had tried different jobs, including working as a model for Hollister and working in an Abercrombie & Fitch. There were some points in his early career life that he had to work as a valet to ensure that he met his daily expenses.
Political Views
Chase Crawford has displayed an exciting willingness to consider the strengths and effectiveness of both political sides in American politics. Despite his considerations, he is a strong supporter of the Democratic Party. In 2009, he was invited by the Fox News to attend the White House Correspondents Dinner as one of the guests. Before attending the meeting, he said that he hoped he would get the opportunity to sit next to O'Reilly so that he would get the opportunity to talk about his pro-Obama beliefs with someone who shared his enthusiasm in Obama's leadership.
Sources
https://www.imdb.com/name/nm2003700/bio
https://www.thefamouspeople.com/profiles/chace-crawford-43245.php
https://hollowverse.com/chace-crawford/