Chris Cornell was an American musician, songwriter, and singer. He became famous after taking the lead vocalist position for the rock bands Audioslave and Soundgarden. Many considered Chris to be a modern innovator who outdid himself in rock music. Chris Cornell was also the founder and the leader of Temple of the Dog band, a band dedicated to his late friend Andrew Wood.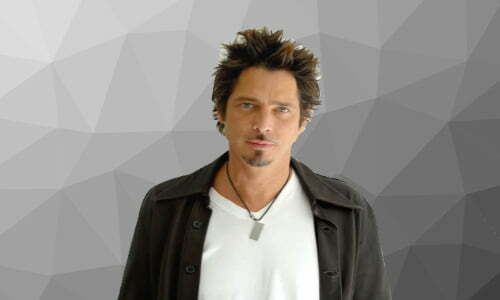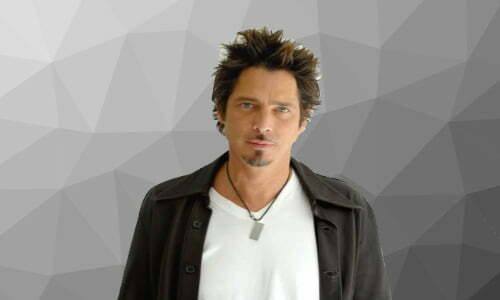 He was one of the chief architects of the 90s grunge movement, and he remains to amongst the best musical voices of all time. Chris Cornell released five albums, Euphoria Morning, Carry On, Scream, Higher Truth and Songbook. Two of his songs, The Keeper and You Know My Name featured in Machine Gun Preacher (2011) and Casino Royale (2006) films respectively.
In the U.S alone, Chris Cornell has sold 8.8 million digital songs, 14.8 million albums and 300 million audio streams. Chris Cornell has also sold over 30 million records worldwide. He received 14 Grammy Awards nominations and won twice.
On May 18, 2017, Chris Cornell was found dead in his Detroit hotel room. His death happened after performing at a Soundgarden concert the previous night. Authorities ruled his death a suicide.
Religion information
Chris Cornell kept his religious beliefs a secret even though some of his songs made people see him as a believer. But, in his interviews, Cornell did state that he didn't belong or even believe in any religion. During some of his concerts, he was heard saying "God bless you," suggesting his belief in a higher power.
Political views
Chris Cornell was a big Obama supporter. In 2009, he said that he hoped that Obama would restore the reputation of the United States in the rest of the world. Actually, Cornell acknowledged and approved Obama's track record. In 2012, Cornell performed in numerous political rallies and fundraisers as well as two inaugural events after Obama was reelected.
Dating profile
In 1990, Chris Cornell married Susan Silver, who was Soundgarden and Audioslave manager at the time being. They however divorced in 2004 and Cornell remarried Vicky Karayiannis. Cornell and Vicky stayed together until his passing.
Interesting facts
Chris Cornell was born and brought up in Seattle, Washington. He attended Christ the King Catholic elementary school and Shorewood High School.
He taught himself how to play guitar.
In his teenage years, Cornell suffered a severe depression which forced him to drop out of school. However, he never left the house during his state of depression.
Chris Cornell worked at a seafood wholesaler and was a sous-chef at Ray's Boathouse restaurant before becoming a successful musician.
At the ages of nine and eleven, Chris Cornell spent most of his time listening to The Beatles after he found a large collection of their records in an abandoned neighbor's house.
Chris Cornell was a loner and he was able to deal with his anxiety around other people through rock music.
He used the words "be nice to pets" when signing records and merchandise.
He was stabbed through the hand by his first girlfriend for no particular reason.
---
Sources
http://www.imdb.com/name/nm0180225/bio
http://www.chriscornell.com/bio/
https://hollowverse.com/chris-cornell/