Chris Hardwick is an American actor, stand-up comedian, producer, writer and television host. He was born on 23rd November 1971 in Louisville, Kentucky. Currently, Hardwick serves as the CEO, Founder and creative head of Nerdist Industries, which is a digital division of Legendary Entertainment. Hardwick hosts Talking Dead on AMC, a weekly life after show affiliated to The Walking Dead. Besides, Hardwick hosts Talking with Chris Hardwick, a show where he interviews famous pop culture figures and The Wall on NBC.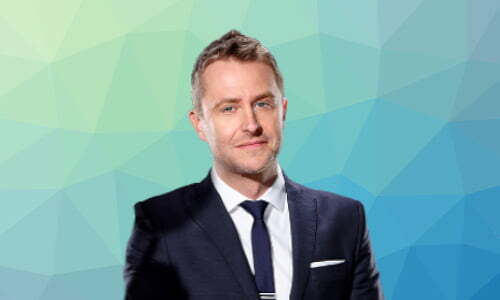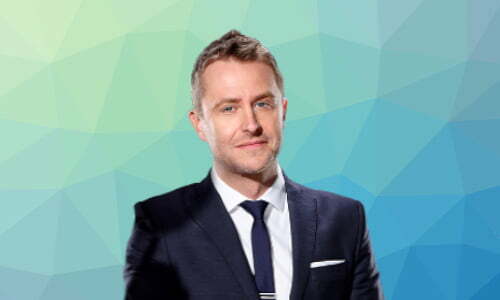 Hardwick is well known for hosting @midnight with Chris Hardwick, which is a Comedy Central's Emmy Award-winning comedy game show. However, this show ended on 4th August 2017. He is also known for performing as Craig in Sanjay and Craig, a Nickelodeon animated comedy series.
Chris Hardwick also performs with Mike Phirman as stand-up comedians in the musical comedy duo Hard 'n Phirm. He has also made appearances in horror films like Halloween 2 and House of 1000 Corpses. Also, he has appeared in Terminator 3: Rise of the Machines. Also, Hardwick has made guest appearances on shows like Zoey 101, CSI: Crime Scene Investigation, Boy Meets World. He was also a guest commentator on VH1's I Love the '90s.
Religion information
Chris Hardwick was raised as a Roman Catholic. However, it seems like he is no longer religious today as he is often seen making jokes about religion.
Political views
Hardwick likes to stay out of politics. However, some of his jokes and comments suggest that he is either a Democrat or Independent. As a comedian, Chris Hardwick always makes jokes about politics.
Dating profile
Chris Hardwick has dated several ladies including Lisa Rieffel, Jenny McCarthy, Andrea Savage, Janet Varney and Chloe Dykstra. He, however, married Lydia Hearst in August 2016.
Interesting facts
Chris Hardwick hosted his first show, Trashed in 1993.
His father was a professional bowler and was the first person ever to win the Professional Bowlers Association (PBA) Triple Crown. He was also named as the PBA player of the year twice.
He attended UCLA and studied philosophy. His roommate was actor Wil Wheaton.
He has also done some voiceover work for some shows, like giving Green Arrow a voice in a Batman animated series.
Hardwick quit drinking alcohol in 2003.
At the beginning of his career, Chris Hardwick worked as a DJ.
Funny quotes
"Long ago you may have given up control of your brain and set it on autopilot either because it just felt like too much work. And it is work! But for me, this work was well worth it for the prospect of not waking up sad every day."
"All boys' Catholic school is a lot like going to a regular school, except your teacher is a priest – with benefits. No, I'm kidding. I was never touched by any priest in school. Which makes me think, 'Am I not attractive?"
Hobbies
Chris Hardwick is a big fan science fiction and video games. In addition, he loves comedy, and he is very lucky to get paid to do something he loves.
---
Sources
http://nerdist.com/chris-hardwick/
https://en.wikipedia.org/wiki/Chris_Hardwick#Hosting
http://www.imdb.com/name/nm0362534/bio?ref_=nm_ov_bio_sm
http://scomedy.com/quotes/Chris-Hardwick?search=&page=1
https://palisadespete.wordpress.com/2012/10/10/10-facts-about-the-nerdists-chris-hardwick/