Chuck Liddell is an American mixed martial artist. He is a former UFC Light Heavyweight Champion. With wide-ranged striking background in Koei-Kan Karate, American Kenpo and kickboxing he is well known in his profession with a wide fan base. He is also skilled in collegiate wrestling and Brazilian jiu-jitsu.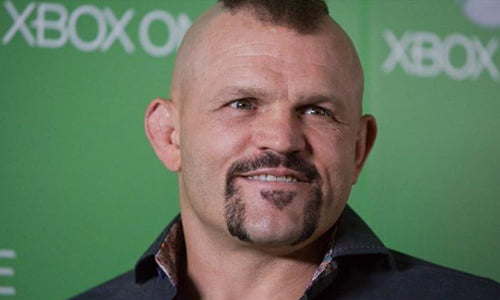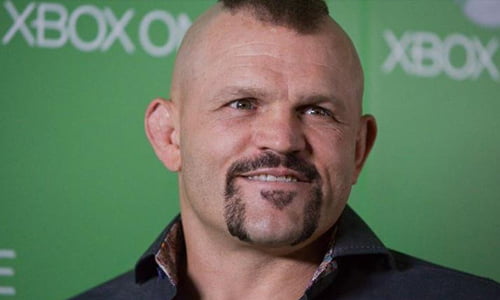 Along with Randy Couture, Liddell is widely appreciated for making MMA famous among the Americans and thus bringing MMA into the mainstream of American entertainment and sports. He holds an amateur kickboxing record of 20 wins and 2 losses
Chuck Liddell Early Life
Born in Santa Barbara, California, he was raised by his single mother and his grandfather, who skilled Liddell and his siblings in boxing by teaching the required techniques when Liddell was very young. Liddell began his training session in Koei-Kan karate at the age of 12. He loved it so much that he had it tattooed on his scalp that reads "Koei-Kan".
Liddell played in the football team at San Marcos High School, being the center and linebacker, at the same time pursuing wrestling. While growing up in Santa Barbara, he loved to visit the infamous Del Playa Drive, the middle of the party scene of the college town of Isla Vista, where he was seen often getting into fights with drunk college students. He became a Division I wrestler at California Polytechnic State University and graduated with a Bachelor of Arts in Business/Accounting in 1995.
Chuck Liddell Personal Life
Sean Liddell is his brother who also fights in UFC and recently in WEC. He has another brother named Dan and a sister named Laura.
Liddell still has a thriving passion and continues to train in San Luis Obispo, California, where he attended college beside Wyatt Courtney, a fellow team member and friend.
He has two children with MMA fighter Casey Noland. Liddell proposed to his girlfriend Heidi Northcott and got married to her shortly after. They have two children: a son and a daughter.
Dillinger's and NZone are the two bars in Lincoln, Nebraska which is co-owned by Liddell.
In 2010, he opened The Ultimate Iceman, a memorabilia store in San Luis Obispo. To focus on online sales, this store was closed shortly.
Chuck Liddell Religious Views
Although he hasn't talked at all about his beliefs, Liddell is believed to have his faith in Christianity.
Chuck Liddell Political Views
Liddell supported and endorsed John McCain in the United States presidential election in the year 2008. McCain was a Republic nominee in the presidential election. Hence it is evident that Liddell is a supporter of Republicans.
Sources
https://en.wikipedia.org/wiki/John_McCain
https://www.thoughtco.com/biography-and-profile-of-chuck-liddell-2307914