Cillian Murphy is an Irish actor born in 25th of May, 1976. He is an actor that is popular on stage and on screen. He rose to prominence after taking roles in some movies like 28 Days Later (2002), Intermission (2003), Breakfast on Pluto (2005), among others. He also featured in movies like Sunshine (2007), and The Edge of Love, Inception (2010) and so many more.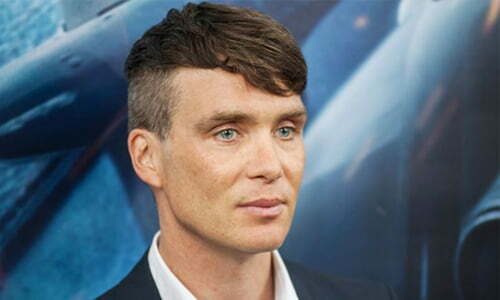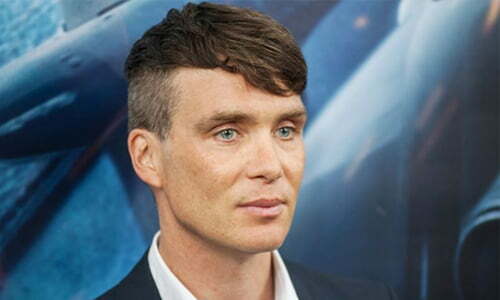 For the part of the movie, Breakfast on Pluto (2005), Cillian was nominated for the 'Best Actor in a Music or Comedy' category in the Golden Globe Award. Cillian won the 'Best Actor' and the 'Drama Desk Award for Outstanding Solo Performance' in the Irish Times Theatre Award. In 2008 he won the ACCA Award for the Best Cast Ensemble for his role in Dark Knight (2008)
Family:
Cillian Murphy was born in Douglas, Cork Ireland.  His father was a school inspector while his mother was a French teacher. He had a younger brother, Paidi Murphy who is a Design Engineer. He also had two younger sisters, Sile and Orla Murphy.
Cillian married Yvonne McGuinness in 2004 and they had two children, Malachy and Aran.
Hobbies:
Cillian Murphy loves playing video games. He likes writing and playing music as well.
Education:
Cillian graduated from the Presentation Brothers College, Cork. He also proceeded to study Law at the University College, Cork; but dropped out about a year later to pursue his career in music.
Religion information:
Cillian Murphy's parents were Roman Catholic. He is an atheist. Initially, he was verging into being an Agnostic but was transformed into being an atheist after an analysis of the self.  His belief was centered on his personal encounter in the movie, Sunshine (2007).
Dating Profile:
Murphy is married with two children.
Political views:
Cillian Murphy participated in the 2007 Rock the Vote campaign in Ireland. His target was the young voter in Ireland for the General Election. He campaigned alongside the 'Focus Ireland' to seek out for the right of the homeless in Ireland. In 2011, he became a patron of the UNESCO Child and Family Research Centre.
Interesting facts:
He is the oldest of four children of his parents.
He is fluent in four different languages; Irish, Gaelic, English and French.
He loves Video games.
His nickname is 'Cilly'.
He was named one of the 50 best-dressed men by the Gentlemen's Quarterly (GQ) magazine in 2015.
He was self-initiated into music, writing and playing before he got into acting.
He was a vegetarian for a while but changed due to a role he took in the TV series, Peaky Blinders.
---
Sources list:
Biography | IMDb.com
Biography | TheFamousPeople.com
Biography | Wikipedia.org
Interview Report | BBC.co.uk
Interview Report | INews.co.uk
Interview Report | IrishExaminer.com
Interview Video | YouTube.com