Clint Eastwood is an American actor, producer, musician and political figure. He was born on May 31, 1930, in San Francisco. In school, Eastwood was always interested in mechanics and music, and he was not interested in other subjects. As a result, Clint has held back a grade. Eastwood joined Los Angeles City College but dropped out to pursue his acting career.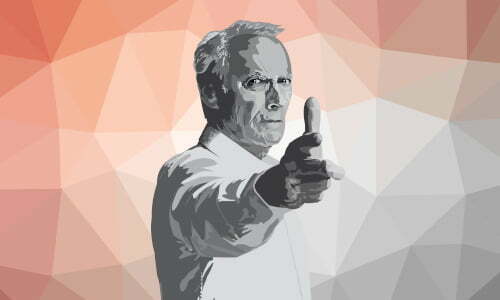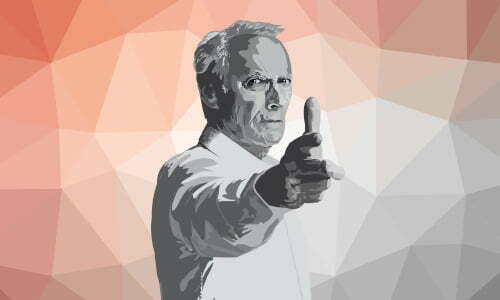 He gained international attention with his role as the Man with No Name in Spaghetti Westerns (1960) film series. Afterwards, Eastwood appeared in other films like A Fistful of Dollars (1964), For a Few Dollars More (1965), and The Good, the Bad and the Ugly (1964). This was after achieving success in Rawhide TV series. Eastwood also featured as an antihero cop in the Dirty Harry films throughout the 70s and 80s. The roles Clint Eastwood has played in the movies have made him an enduring cultural icon of masculinity.
In addition to directing many of the films where he has starred, Eastwood has also directed films in which he didn't make an appearance. Some of these films include Mystic River (2003), Letters from Iwo Jima (2006) Changeling (2008), Invictus (2009) and American Sniper (2014) which set box office records for the largest January release. Also, Eastwood received Academy Award nominations for his war film Letters from Iwo Jima.
Eastwood has received considerable praise in France for his work, including some films which were not well received in the United States. He has won two of France's highest honors, Commander of the Ordre des Arts et des Lettres (1994) and Legion of Honor medal (2007). In 2000, Eastwood received the Italian Venice Film Festival, Golden Lion.
Religion information
Eastwood's parents were Protestants. However, Eastwood gave up on that as he started showing more interest in philosophies and Buddhism, which does not emphasize much on organized religion. He mostly depicts organized religion negatively in most of his films.
Political views
Clint states that he doesn't consider himself a conservative or liberal, but he is rather a libertarian. He confirmed that he was a registered libertarian, and he liked the libertarian view, which is, to leave everyone alone. He said all these before the Republican National Convention in 2012, where he endorsed Mitt Romney.
Dating profile
Clint Eastwood is supposedly single, but he was previously married to Dina Eastwood and Maggie Johnson.
Interesting facts
Clint Eastwood owns the Mission Ranch hotel & restaurant and the Tehama golf club. Also, he partly owns the Pebble Beach Golf Country Club.
He got the Rawhide (1995) role when visiting a friend at the CBS lot. The studio executive spotted him just because he looked like a cowboy.
Eastwood is the 2000 recipient of JFK Center Honors.
When directing a film, he doesn't like his actors wearing excess makeup, and he likes to use first takes. Because of that, most of his films finish on time and don't exceed their budget.
Beliefs on gay marriage
In 2012, Eastwood told CQ magazine that he was disturbed that people made a big deal out of gay marriage. He said that he didn't care if a man wants to get married to another man. Clint added that everyone should be given a chance to have the life they desire.
---
Sources list
http://www.imdb.com/name/nm0000142/bio?ref_=nm_ov_bio_sm
http://www.whosdatedwho.com/dating/clint-eastwood