Colton Haynes is an American born actor, singer, and model. He was born on July 13, 1988, in Wichita, Kansas to William Clayton and Dana Denise. Haynes began modeling at the age of 15, and his first breakthrough in modeling came with an Abercrombie & Fitch campaign. Besides, Haynes has modeled for Ralph Lauren, J.C. Penny, and Kira Plastinina.
Haynes is best known for his role as Jackson Whittemore in Teen Wolf (2011), Roy Harper/Arsenal in Arrow and as Brett Crezski on the Gates. Besides, he has made guest appearances on TV shows like Look, The Hills, Nine Lives of Chloe King and CSI: Miami.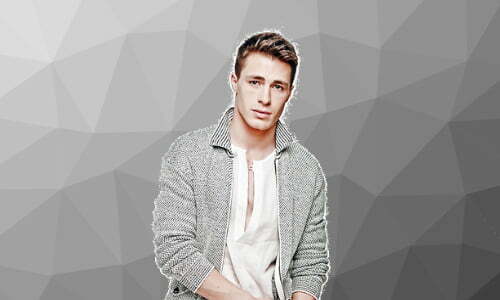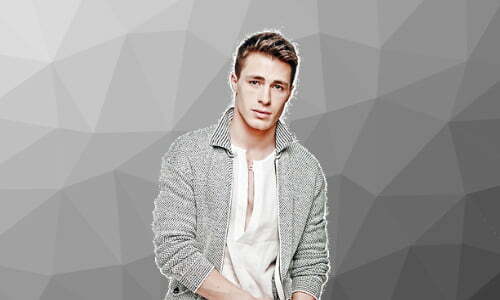 Colton Haynes has struggled with anxiety for a better part of his life, and in 2016 he confirmed about his secret gay past, and this was after many years of public speculation. It looks like Haynes was not ready to declare his sexual orientation publicly since the renewed attention towards him made him seek for treatment because of his anxiety. However, Colton Haynes came out publicly as a gay in May 2016 during an interview with Entertainment Weekly.
Religion information
Many people believe that Haynes is a Christian. However, that contradicts his sexual orientation, which is against Christianity. Haynes has tried to separate himself from his religious and conservative roots. When asked why he said that he felt like he didn't belong to any of them.
Political views
Colton Haynes grew up in a conservative area, and he confessed he desired to get away from that. He has confirmed that he supports Democratic Party and that he's a member of the LGBT community.
Dating profile
It's not yet clear who Haynes is dating at the moment. However, he was dating Emily Bett Rickards before coming clean about his sexual orientation.
Interesting facts
He can act, sing and dance but interestingly he can't cook or do the math. He says those are the only things he can do.
He admires Stephen Amell, his Arrow co-star for being a family man.
Haynes has a wall in his house known as The Great Wall of Positivity. He writes all his positive thoughts on the wall.
He attended three different High Schools, one in Florida, one in Texas and another in Kansas.
Haynes has released a single, Baby It's Christmas, alongside Travis-Atreo.
He has ever worked as a Red Robin bird Mascot at a restaurant in high school.
Famous quote
"I don't pay attention to the rumors cause at the end of the day, that's exactly what they are. Anyone can go online and write anything they want about people they don't even know and most of the time, which is fueled by hate. The sad part is that people believe what they read online. A lot of people are more interested in wondering if Beyoncé Knowles is pregnant or who Taylor Swift is dating instead of recognizing them for their hard work and talent. It sucks. Work is work and what I've done thus far has gotten me to where I am today, and I'm thankful for that."
Hobbies
Colton likes to play tennis and singing.
---
Sources list
http://www.huffingtonpost.com/entry/colton-haynes-human-rights-campaign-speech_us_57c64b60e4b0e60d31dc21d9
http://people.com/tv/colton-haynes-confirms-hes-gay-im-happier-than-ive-ever-been/
https://www.rappler.com/entertainment/news/106500-colton-haynes-arrow-manila-asia-pop-comic-con
https://en.wikipedia.org/wiki/Colton_Haynes#Personal_life