Courtney Henggeler is an American based actress, who got famous with her role as Amanda LaRusso in Cobra Kai, a YouTube Premium series. She began her career when she was in school and appeared in a high school production, in which Courtney played a role where she ate an apple while singing about clams.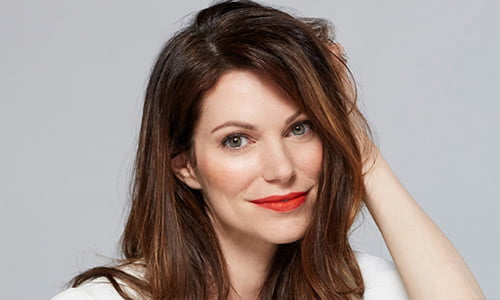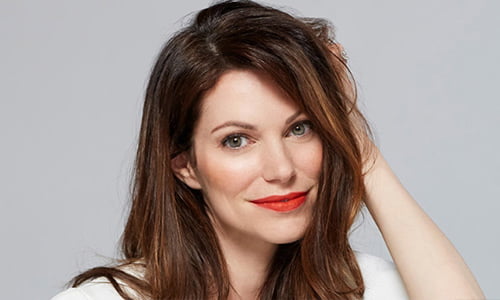 Courtney started her Hollywood career with the horror movie The Bog Creatures in 2003. Since then, she has done plenty of movies, has appeared in web series and famous television series, one of them being the popular sitcom The Big Bang Theory.
Religious and political views:
Courtney is a practicing Christian by birth and goes to church occasionally. Courtney has not declared much about her spiritual life. She does not open much about her political views either. She likes to maintain a low profile on these personal matters and prefers focusing on her career as a true professional.
Dating profile:
As one can suspect, Courtney is a person who likes to stay private about her personal life and wants to manage her personal and professional matters separately. She is a true professional. Her dating life was unknown and was a mystery for her fans as Courtney never disclosed about her relationships on social media or in interviews. However, to everyone's surprise, it turned out that she is a happily married woman. She got married to the producer and actor Ross Kohn in October 2015 and tied the knot in an intimate ceremony, only family and close friends were a part of the gathering. Their marriage became public only when she posted a picture of the beautiful couple on Instagram on their first wedding anniversary. She jokingly said in the post that her husband is stuck with her for 476 more years. Now the cute couple keeps posting their stories and pictures on Instagram and other social media platforms. Before her first marriage anniversary, she got pregnant with a beautiful son. She declared her pregnancy on social media on November 2016, when she was in her third trimester. The little beauty came to this world on January 2017, and they name him Oscar Noah. Oscar completed their family, and the lovely relationship got even more beautiful. Since then, they have posted joyful photos on social media with their baby boy.
Interesting facts:
Courtney has worked both in Hollywood movies and in TV shows. But she is more prominent and charismatic with her TV roles. Courtney won hearts with her characters in the TV series House and as, Missy Cooper, Sheldon Cooper's twin sister int the famous sitcom The Big Bang Theory. Though her career is yet to see a climax, she has made a name for herself, and she has made a net worth of an estimated 500 thousand dollars. Other than parenting a son, Courtney is a dog-mom, and a Cockapoo breed is part of her family. Courtney is a beautiful and gorgeous woman, and above all, she is a family person. Taking care of her family and inspiring happiness into her husband's and son's life seems more important to her than everything else.
Sources:
https://en.wikipedia.org/wiki/Courtney_Henggeler
https://www.imdb.com/name/nm1136435/
https://www.tvguide.com/celebrities/courtney-henggeler/credits/145514/