Cristin Milioti is an American actress and a singer. She was born on the 16th of August 1985 in Cherry Hill, New Jersey in the United State.  She developed an affinity for acting at the Long Lake Camp for Arts in New York. She is popularly known in her role in the stage drama, Once (2011-2013), the Good Wife (2009), and as Tracy McConnell in the TV series, How I Met Your Mother (2013-2014). Her first acting role was taking part in the national advertising campaign advertisements. She had been featured in movies such as; Greetings from the Shore (2007), Year of the Carnivore (2009), and Sleepwalk with me (2012) among others. She had also featured in TV series such as; 3Lbs (2006), Fargo (2015, and Black Mirror (2017) among others.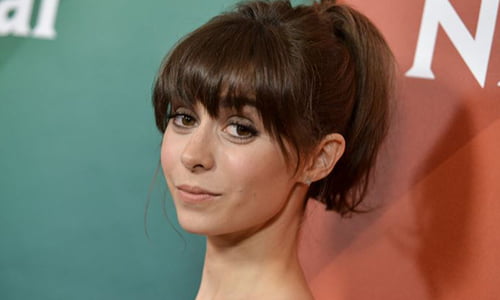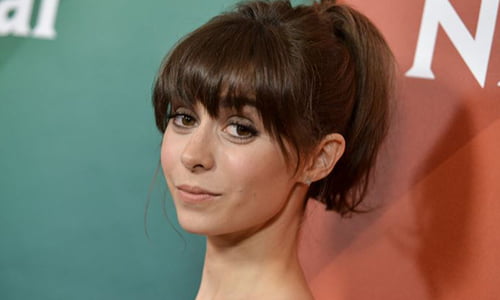 Cristin won the 'best musical theater Album' for the Grammy Awards in 2013. She has also been nominated for the 'outstanding lead actress' in the Lucille Lortel Awards (2011), and the 'best actress in a musical' in the Tony Awards (2012) among others.
Family:
Cristin Milioti is of Italian and Irish descent. She is a daughter of Catherine and Clark Vincent Milioti. She describes her family as "Olive Garden Italian."
Hobbies:
Cristin Milioti loves music and anything relating to music. She likes playing bass as well as singing aside being on the screen.
Education:
She graduated from Cherry Hill High School East in 2003. She took acting classes at New York University for a short while, and later, she dropped out.
Religion information:
Cristin Milioti is religious. She is a Christian, and she has a belief in the existence of God.
Political views:
There is no available information as regards Cristin Milioti's political views. She is a very busy person at the scene and on the mic.
Dating profile:
Cristin Milioti is currently single. She had a relationship with Jesse Hooker.
Interesting facts:
She is a very private person. She keeps her personal life private.
She plays a patient with cancer in two TV series, "How I Met Your Mother (2013)" and "Fargo (2015)".
She only attended the New York University for a brief moment; she dropped out in her freshman year.
She is a straightforward person. There is doubt about that.
She owns an apartment in New York, United States of America.
She learned to play bass for her role in How I Met Your Mother (2013)
---
Sources list:
Biography | IMDb.com
Biography | MarriedBiography.com
Biography | TadDlr.com
Biography | Wikipedia.org
Biography | WhosDatedWho.com