Danica Sue Patrick was born on 25th March 1982 to a working-class family in Beloit, Wisconsin. She is an American car racing driver and the first woman to win an IndyCar championship event. She is one of the most successful women auto racers who was named the Rookie of the Year for both the 2005 Indianapolis 500 and the 2005 IndyCar Series season. Besides being a car racing driver, she is also a model and an advertising spokeswoman.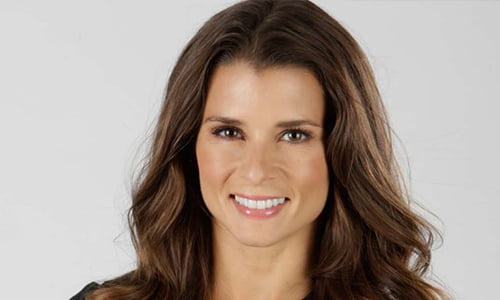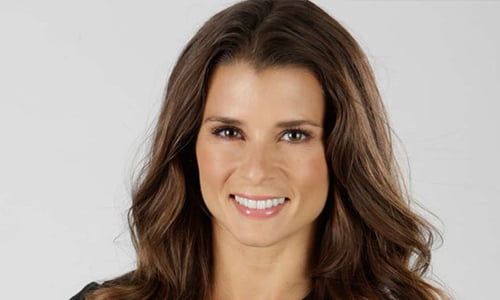 Awards & Achievements:
Danica Patrick became the fourth woman to race in the Indianapolis 500 in 2005. She became the first woman ever to lead the Indy 500 by her fourth-place finish. It was the highest ever for a female driver and she led 19 laps of the race. The March of Dimes conferred upon her the title of Sportswoman of the Year in 2006, in recognition of her success and dedication. She even became the first woman to win an Indy Car race and created history in 2008. Moreover, in 2013, she won the time trials at the Daytona 500 and became the first woman to win the pole position at the famous NASCAR event.
Dating Profile:
Danica Patrick married physical therapist Paul Edward Hospenthal in 2005. She met him at his office in 2002 where she was recovering from a hip injury she sustained during a yoga session. They divorced in 2013. From November 2012 to December 2017, Patrick was in a relationship with fellow driver Ricky Stenhouse Jr.
Religion Information:
Danica Patrick was born in Beloit, Wisconsin and grew up in Roscoe, Illinois. She wasn't raised very religiously and didn't use to go to church on Sundays. She has expressed that she always carried around with her a certain faith. She said:
"I was nothing, really, but I always had this sort of faith in the bottom of my heart that I didn't know where it came from. I had never gone to church; we were always racing on Sundays."
Danica Patrick went to the now-infamous Mel Gibson film, Passion of the Christ, in 2002 and its message intrigued her so much that she called up her then-boyfriend, Paul Hospenthal, to discuss the Catholic religion. Before she and Hospenthal married in 2005, Patrick had officially converted to Catholicism. She says of her newfound faith: Patrick converted to Catholicism in 2004.
"It helps me justify situations, that there's a reason for everything. It makes me feel better in times when I might have been disappointed or angry, like, why me?"
Political Views:
Patrick is largely non-political, though she appears to have a liberal worldview.
Interesting Facts:
Danica Patrick dropped out of high school with her parents' permission in 1998 and moved to the United Kingdom to further advance her racing career.
Her father, Terry Jose Patrick, Jr., was a racer of snowmobiles and midget cars. She also has a younger sister named Brooke.
At the age of 10, she began go-karting with her sister, in Wisconsin and achieved early success by winning her class in the World Karting Association Grand National Championship three times in the mid-1990s.
---
Sources:
https://hollowverse.com/danica-patrick/
https://en.wikipedia.org/wiki/Danica_Patrick
https://www.thefamouspeople.com/profiles/danica-patrick-4255.php