Daniel Radcliffe is an English actor, famously known for his role as Harry Potter, in the Harry Potter film series. He began acting at the age of 10, where he appeared in BBC One's TV film, David Copperfield (1999), followed by a successful cinematic appearance in The Tailor of Panama (2001). At the age of 11, Daniel was cast as Harry Potter in the inaugural Harry Potter film, and he went on to star in the movie series for the following ten years.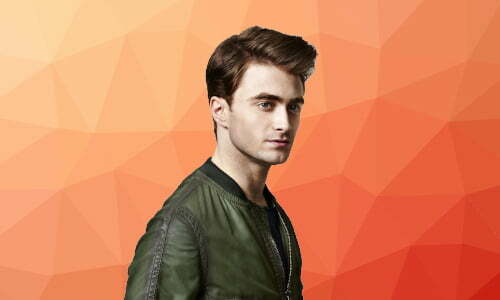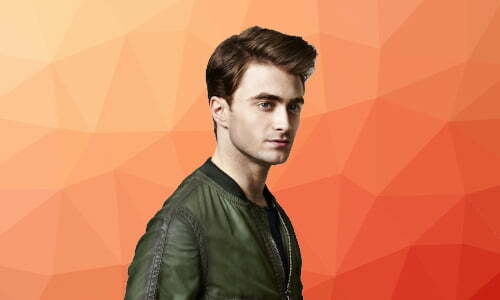 In 2007, he branched out to stage acting, starring in the New York and London productions of Equus, and also in the Broadway revival of the musical How to Succeed in Business Without Really Trying in 2011. Daniel's recent movies include The Black Woman (2012), Kill Your Darlings (2013), Victor Frankenstein (2015), Now You See Me 2 (2016) and Imperium (2016).
Daniel Radcliffe has contributed in numerous charities, including The Trevor Project for suicide prevention among LGBTQ youth and Demelza Hospice Care for Children. The Trevor Project earned Daniel its Hero Award in 2011.
Religion information
Daniel's father is a Protestant while his mother is Jewish; however, there was little or no religion in Daniel's home. When it comes to identifying his religious upbringing, Daniel chooses Judaism, but most people consider this to be a joke. He once said,
"I'm very proud of being Jewish. It means I have a good work ethic, and you get Jewish humor, and you're allowed to tell Jewish jokes. For instance: did you hear how copper wire was invented? Two Jews were fighting over a penny."
Daniel might also be an atheist in reality, somehow confusing, isn't it? He considers himself to be a "military atheist" when it comes to involving religion in politics.
Political views
In the US, Daniel Radcliffe has been a vocal supporter of Obama. Being from London, Daniel supported the Liberal Democratic Party. He then switched to the Labour Party after the head of Liberal Democratic Party disappointed him.
In the US, Daniel is not afraid of taking his love for Obama. He once said that "Obama is a pioneer and a symbol of progress."
Dating profile
Daniel Radcliffe met his girlfriend, Erin Darke in 2013, and as of 2016, they were still dating. Daniel and Erin met in 2012 while filming one of his movies. Their relationship is reported to be growing stronger every day, and there are speculations of the couple getting married.
Interesting facts
When he was 10, Daniel liked to play pranks. He even took Robbie Coltrane's cell phone and changed its default language to Turkish.
Daniel has two dogs named Binka and Nugget.
At the age of 8, he tried reading the first Harry Potter book, but he was unable to finish it.
Daniel has never seen the movie The Tailor of Panama (2001) in which he appeared.
In February 2002, Daniel was nominated and won the Best Newcomer at the Variety Club Award Ceremonies.
Famous quotes
"After being cast as Harry Potter: I think I'm a tiny bit like Harry 'cos I'd like to have an owl. Yeah, that's the tiny bit, actually."
---
Sources list
http://www.imdb.com/name/nm0705356/bio?ref_=nm_ov_bio_sm
https://en.wikipedia.org/wiki/Daniel_Radcliffe