Dave Chappelle is an award-winning, American stand-up comedian, actor, writer, and producer.
Born in Washington, D.C., Chappelle moved to NYC where he performed for the first time at Harlem's Apollo Theatre but was booed off the stage. But in the years that came, he quickly started getting known around comedy circles and got his first movie role at just 19 years old. Some of his best-known works, all written by the comedian himself, include the  Chappelle's Show, the documentary Dave Chappelle's Block Party (2005) and his own stand-up comedy shows, such as For What It's Worth (2004).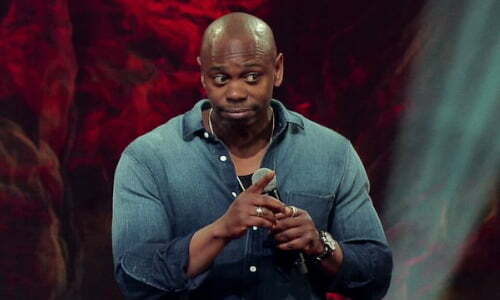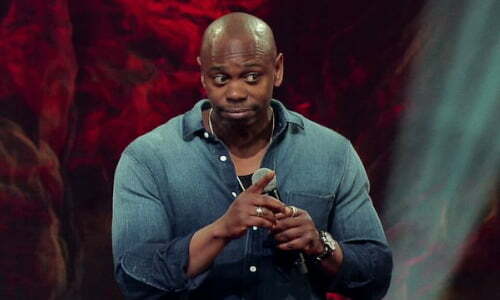 By 2006, Chappelle was named the "comic genius of America" by Esquire and "the best" by a Billboard writer in the year 2013.
DAVE CHAPPELLE PERSONAL LIFE
When asked about his earliest influence on comedy, Chappelle said, "You know who was a big influence on me that is really weird is Bugs Bunny, That's just weird."
Chappelle lives with his wife, Elaine Mendoza Erfe, sons Suleyman and Ibrahim, and daughter Sanaa, on a 65-acre (260,000 m2) farm near Yellow Springs, Ohio. He also owned several houses in Xenia, Ohio.
DAVE CHAPPELLE RELIGION
Dave Chappelle converted to Islam in 1998. "I don't normally talk about my religion publicly because I don't want people to associate me and my flaws with this beautiful thing. And I believe it is beautiful if you learn it the right way.", he claimed in an interview in 2005. According to reports, Chappelle spent time in Africa in a spiritual retreat.
DAVE CHAPPLE POLITICAL VIEWS
Dave seems to be a Democrat. He's talked about political issues predominantly, both on and off stage. The issues range from racism to drug use and even to sexuality. During one of his shows, he said he voted for Obama in 2008 but hasn't made many remarks about the previous election.
HOBBIES
Chappelle is a huge fan of skateboarding and he will go to any extent to enjoy the sport. He gives his age no importance when it comes to skateboarding.
RANDOM FACTS
Chappelle got inspired by Bill Cosby at the age of 14 when he read an article about the comedian to start a career in comedy. To add more the long list of skills he exhibits, he attended Duke Ellington School of Art and worked on his skills in the theatre arts.
---
SOURCES
https://en.wikipedia.org/wiki/Dave_Chappelle
https://hollowverse.com/dave-chappelle/
http://theridechannel.com/news/2015/09/dave-chappelle-still-skates