David Blaine is an American magician, illusionist, and endurance artist. He is best known for his high level of endurance and has set and broken several world records.
He became prominent and gained high attention through his TV show, Street Magic. In the show, he would pull off amazing magic tricks right in front of random people on the streets.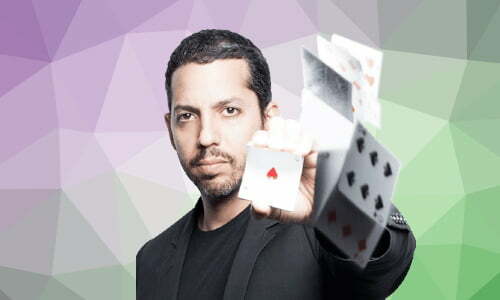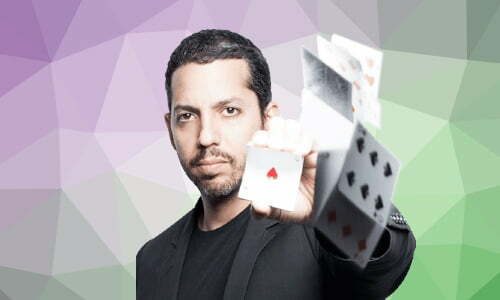 David has been seen performing live, amazing stunts which include him being buried alive, frozen alive, drowned alive, stayed on top of a 100-foot pillar, caught a bullet in his mouth, and has even set Guinness World Records. In 2016, he was seen back on TV in the ABC special, Beyond Magic.
DAVID BLAINE STUNTS
In Magic Man, Blaine is shown traveling across the country, entertaining random and unsuspecting pedestrians in Atlantic City, Compton, Dallas, the Mojave Desert, New York City, and San Francisco. The whole scenario is captured by a small crew with handheld cameras. Jon Racherbaumer commented: "Make no mistake about it, the focus of this show, boys, and girls, is not Blaine. It is the audience."
Buried Alive. On April 5, 1999, Blaine was entombed in an underground plastic box for seven days. Blaine did not eat and only drank three tablespoons of water during the stunt. He outdid his hero, Harry Houdini who wished to perform the same, but died before he could do it.
Frozen in Time. Blaine was shown encased in a large block of ice located in Times Square, New York City. He was lightly dressed and appeared to be shivering even before the blocks of ice were placed around him for 63 hours, 42 minutes and 15 seconds.
Vertigo. On May 22, 2002, a crane lifted Blaine onto a 100 feet (30 meters) high and 22 inches (0.56 meters) wide pillar in Bryant Park, New York City. He remained on the pillar for 35 hours.
DAVID BLAINE RELIGION
Some have claimed that he is Jewish as his mother was of Russian Jewish ancestry. He has a giant tattoo of what appears to be Jesus on the cross. But we cannot be sure of his religious views since he has not exposed them.
DAVID BLAINE POLITICAL VIEWS
Almost exactly like he does not share his religious thoughts, politics is barely something he wishes to talk about. But if we were to guess blindly, him being a liberal is what would come to the mind first.
HOBBIES
It is obvious that his hobby of performing magic has merged into his full-time career and it appears he loves every second of it.
DAVID BLAINE PERSONAL LIFE
Presently, he is single. He used to be engaged to model Alizee Guionchet. They had been dating since 2008 and got engaged in 2009. Two years later, they had a daughter together named Dessa.
---
SOURCES
https://en.wikipedia.org/wiki/David_Blaine
http://www.biography.com/people/david-blaine-12127585#early-life