Daymond John was born around 1968 or thereabouts, and he is currently based in New York City. He is a Businessman, investor, television personality, motivational speaker and author.
When many people hear the name, Daymond John, what many associate that name with is the C.E.O of FUBU, the famous American brand. Mr. John is the founder and president of the brand, which is known worldwide.
Mr. Daymond has also appeared as a major investor in the television series Shark Tank. He is currently worth over $250 million. As the only child of his parents, John was raised by his mother and grandfather. Early jobs included handing out flyers and waiting tables at Red Lobster.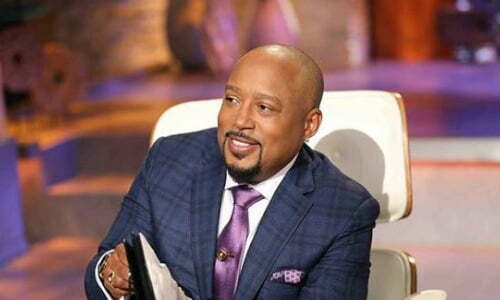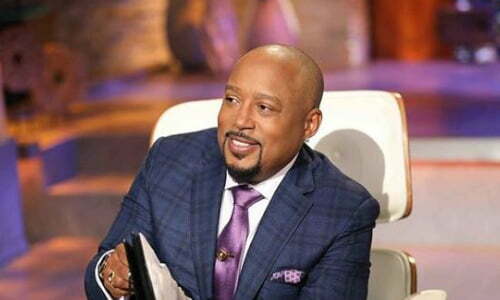 Daymond John attended Bayside High School. In high school, he participated in a program that allowed him to work a full-time job and attend school on an alternating weekly basis, which he credits with instilling an entrepreneurial spirit. After graduating high school, he started a commuter van service.
He didn't just become a millionaire all of a sudden but started from the scratch like many rich celebrities. When Daymond John first had the idea for a clothing company for young men, his mother taught him how to sew and supported him by allowing her house to be taken over to grow the business.
John once noticed wool hats being sold for $20, which he considered overpriced. He went home and sewed around 90 hats with his next-door neighbor. They sold their homemade hats for $10 each in front of the New York Coliseum and made $800 in a single day.
After the hats, they began selling screen-printed T-shirts. To break into the market, they sold on consignment and at large events around the Northeast.[12] To make ends meet, John held a full-time job at Red Lobster, working on the FUBU business in between shifts.
In 1992, John received $300,000 in orders and also an offer for participating in Macy's (M) at a Las Vegas fashion trade show. They had to take out a second mortgage on his mother's house in order to fulfill the orders. Today, the brand is reportedly worth $6 billion.
John has become a public speaker. He works with brands and celebrities to create additional revenue streams and brand extensions. He is also a brand ambassador for the e-commerce company Shopify.
Religion Information
Daymond has not specifically stated his religion but has said that he has a religious dedication to goal-setting. He keeps his personal life very private, which makes it difficult to learn about him.
Political Views
He hasn't pledged allegiance to any party but many take him for a Democrat. In fact, he donated over $4,600 in 2008 to the Obama for America fund. He also donated $1,000 in 2002 to the Friends of Schumer campaign.
Dating Profile
Daymond John is not currently married but has a long-term girlfriend whose name has never been revealed. Together they welcomed a beautiful baby girl. He also has an ex-wife with whom he has two other children.
Interesting Facts
Daymond has considered himself to be an entrepreneur since the age of six when he noticed that he could make a profit on the littlest things.
---
Sources
https://en.wikipedia.org/wiki/Daymond_John