Demetrious Johnson (Mighty Mouse) is an American professional mixed martial artist. He started his career by competing in UFC. Presently he is the Flyweight Champion of the Ultimate Fighting Championship (UFC) and also, the first. Recently he was entitled the longest championship reign record at eleven title defences. Known for his lightning-fast and indescribable movement, Johnson has also won the most takedowns in UFC flyweight history. He is also the only UFC fighter who holds the record for 10 takedowns in three different fights, in the history of UFC. He is also the only UFC fighter to record over 10 takedowns in three different fights.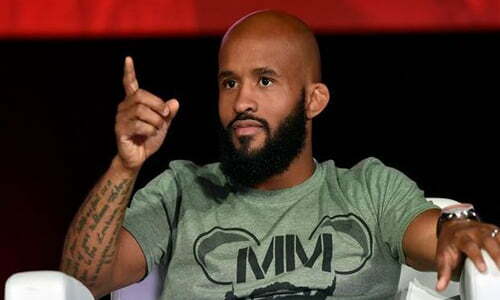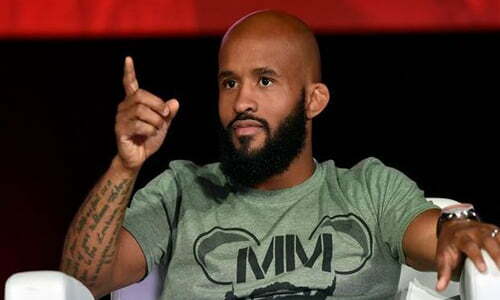 MMA Weekly, ESPN.com, and other UFC personnel have titled Johnson one of the greatest mixed martial artists in the world. In September 2017, he was entitled #1 in official UFC pound-for-pound rankings.
 Demetrious Johnson Early Life
Johnson was born in Kentucky and grew up in Parkland, Washington. He joined Washington High School and was the best athlete in wrestling, track and cross country. In wrestling, he won the 3rd and 2nd position in state in his junior and senior years. He participated in cross country and track to become better in wrestling and also to have a good cardio for the same. But he did compete in the State Championships and won awards in both sports as well.
Demetrious Johnson Religious Views
Demetrious Johnson is definitely a believer. He believes in God and is a devout Christian. Raised in a tough home, he did not lose his faith in God. And now he lives happily with his beautiful wife and their two sons.
Demetrious Johnson Political Views
Johnson has not shared his political views with the media or his fans. But he sure is against the politics that runs in UFC. Recently, Johnson shared his thoughts about the decisions taken by the UFC President, Dana White. He resists the idea of the UFC attempting to book Johnson in a title fight versus bantamweight contender TJ Dillashaw.
Demetrious Johnson Personal Life
Johnson's childhood was not a pretty one. He was raised by his deaf mother and an abusive stepfather. Johnson does not have any information of his biological father, he says he has never even seen a photo of the person either. His wife, Destiny Johnson is the one person that has helped him live his life happily. He says that she has helped him move on from his hurtful past. He says "she is the best thing that has ever happened to me and without her, life would be incomplete."
They got married on May 11, 2012, in Hawaii. They live with their two sons, Tyren and Maverick. Johnson is a passionate gamer and frequently plays games and communicates with his fans on the famous streaming platform Twitch.tv, with the username Mightymouseufc125.
---
Sources
https://www.mmafighting.com/2017/6/5/15739394/demetrious-johnson-fires-back-ufcs-mistreatment-and-bullying-has-finally-forced-me-to-speak-out