Demetria Devonne Lovato is an American singer, songwriter, and actress born on August 20, 1992. After making her debut as a child actress in Barney & friends (2002–2004). However, Lovato rose to prominence when she starred in 'Camp Rock' the Disney Channel television film in 2008. Furthermore, she released her debut single "This is Me" which ranked number nine on the Billboard Hot 100. The success of the film and its soundtrack resulted in a recording contract with Hollywood Records.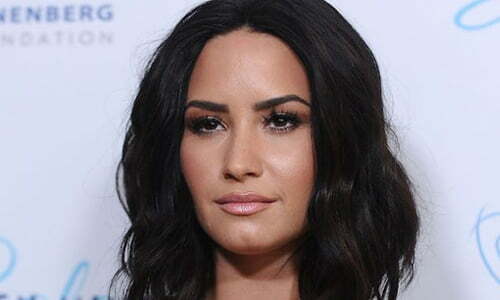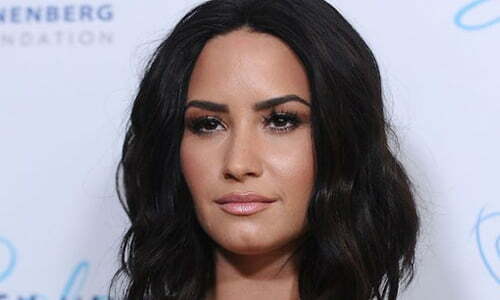 'Don't Forget' is her debut album (2008), debuted at number two on the U.S. Billboard 200. Additionally, Lovato was cast in the television series 'Sonny With a Chance' as the titular character in 2009–2011.
Demi Lovato Musical Career
Lovato is considered a Pop, Pop Rock, and R & B music artist. Also, Lovato received several Awards, including MTV Music Video Award, a Latin American Music Award, 13 Teen Choice Award, five People's Choice Award, an Alma Award. However, she gave many hit albums like 'Unbroken', 'Demi And Glee', 'Confident', 'Tell Me You Love Me'. Five of Lovato's albums have received a gold certification in the United States of America.
Demi Lovato Religion
Lovato is a professing Christian. Early in November 2013, in an interview with 'Latina' magazine, she said that
she finds spirituality to be one of the most important parts of maintaining balance in life. She said: "I'm the closest I've ever been with God. I have my own relationship with God and that's all that matters". Therefore, most probably she is very spiritual. Once she tweeted 'I'm not very religious but I'm VERY spiritual and I DO believe in God. I'm not perfect or preaching! Just tweeting… :)'. Also, she has a tattoo on her hand of a Christian cross.
Demi Lovato Political Views
She expresses her views about Barack Obama, 'The economy is in the shitter and we've been at war for over 10 years. I am falling for the "hope" and "change" rhetoric and I think one dude is going to fix all that'. Demi has come out in support of Barack Obama. Furthermore, she is involved in many charities, most of which have to do with children.
Lovato is an active supporter of gay rights. Therefore, when in June 2013 the Defense Marriage Act was struck down, she tweeted: "Gay, straight, lesbian, bi. … No one is better than anyone else. What an incredible day for California AND for equality." In addition to it, she later said: "I believe in Gay Marriage, I believe in equality.
Hobbies
She likes to play Piano and guitar as she is a skilled pianist and guitar player. However, her most favourite band is Paramore and her favourite song is Born sung by them. Also, her favourite movie is Donnie Darko. Therefore, she loves to spend most of her time with her best friend Selena Gomez.
Dating Profile
Lovato began dating actor Wilmer Valderrama in 2010. On June 3, 2016, they announced the end of their relationship on social media platforms.
Random Facts
Lovato bought a Mediterranean-style house in Los Angeles, California on her 18th birthday.
Demi spoke at the 2016 Democratic Dramatic Convention in Philadelphia about raising awareness for mental health.
Lovato was named an Honorary Ambassador of Education by the American Partnership For Eosinophilic Disorders in May 2009.
She was voted #54 in the British version of FHM "100 Sexiest Women" List in 2011.
Lovato had a purity ring, like her friend  Selena Gomez and The Jonas Brothers, but she wore it as a necklace.
---
Sources
https://hollowverse.com/demi-lovato/
http://www.imdb.com/name/nm1416215/bio?ref_=nm_ov_bio_sm