Derrick Rose is an American basketball player and a team member of the Cleveland Cavaliers of the National Basketball Association (NBA). He played one year of college basketball for the Memphis Tigers before joining his hometown Chicago Bulls in 2008. After being named the NBA Rookie of the Year, Rose, at age 22, became the youngest player to ever win the NBA Most Valuable Player Award in 2011.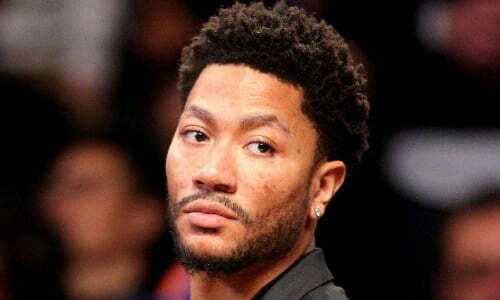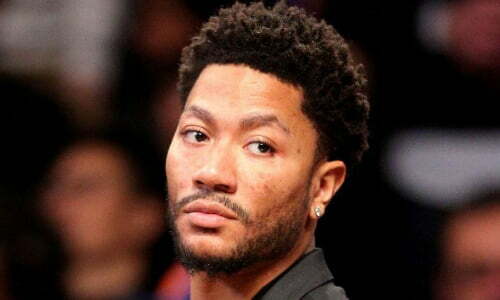 Derrick Rose Personal Life
Rose was born and raised in the Englewood area, one of the most dangerous neighborhoods on Chicago's South Side. All three of his siblings were talented basketball players who taught Rose a lot about the same on nearby courts.  As his talent for the sport expanded, Rose began to attract attention in Chicago's basketball circles, leading his mother and brothers to restrict outside contact to him. His mother, His mother Brenda and his brothers always focused on getting him into NBA and show his talents to the world. This outside contact made her concerned as she thought he would be exploited and his path to the NBA diverted by outside parties like street agents, similar to what happened to former Chicago prospect Ronnie Fields.
Derrick Rose Religious Views
Rose is a devout Christian, even though he's not as outspoken as fellow Christian athletes Tim Tebow and Jeremy Lin. Rose refrains from sharing the details of his faith, but he's certainly not ashamed to show it off. To prove the point, he dons an angel tattoo on his neck, a tattoo across his back that reads "God's Child," a cross on his arm and one on his arm that reads "Only God Can Judge Me. Plus, he is seen regularly wearing a wristband at the games with the letters "IJNIP," meaning "In Jesus' Name I Play."
Derrick Rose Political Views
Rose is an Obama supporter, which eventually puts him in the Democrat club. Rose grew up in south Chicago, Obama was his representative in the Illinois State Senate. Rose says:
"I remember when he wasn't our president, when I was a kid when he'd just be walking down the street, a state senator. He was just always there. I didn't appreciate it then."
During the wind-up of the 2012 election season, Rose was campaigning for the president. He said:
"Very excited to be involved in President Barack Obama's re-election campaign tonight! It's a great honor and should be a lot of fun."
---
Sources
https://en.wikipedia.org/wiki/Derrick_Rose