Richard Wayne Van Dyke is an American comedian, actor, singer, writer, dancer and producer born on 13 December 1925. He is the older brother of Jerry Van Dyke and father of Barry Van Dyke. His entertainment career has spanned almost seven decades. First got recognized on radio and Broadway, after that he became popular for his role on the CBS television sitcom 'The Dick Van Dyke Show' as Rob Petrie, which ran from 1961 to 1966.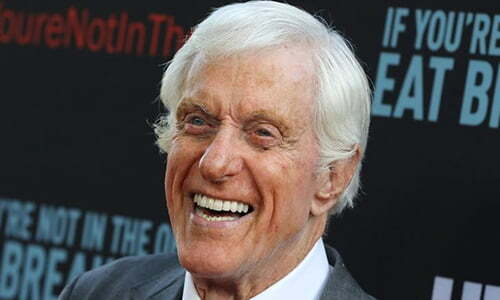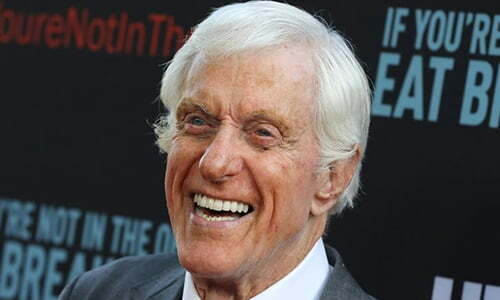 Furthermore, he also gained immense popularity for roles in the musical films 'Bye Bye Birdie' in 1963, 'Marry Poppins' in 1964, and Chitty Chitty Bang Bang in 1968. 'The Comic' in 1969, 'Dick Tracy' in 1990, 'Curious George' in 2006, 'Night At the Museum' in 2006, and'Night At the Museum: Secret of the Tomb' in 2014 is some of his other prominent film performances.
Personal Life
While appearing at the Chapman Park Hotel on Wilshire Boulevard in Los Angeles on 12 February 1948, he and the former Margerie Willett were married on the radio show Bride and Groom. They had four children: Barry, Christian, Stacy, and Carrie Beth. After a long separation, they divorced in 1984.
For more than 30 years Van Dyke lived with longtime companion Michelle Triola, until her death in 2009. He included his children and grandchildren in his TV endeavours. All of Van Dyke's children are married. He has seven grandchildren.
Dick Van Dyke Political Views
Van Dyke is a Democrat and a vocal supporter of gun control. He publicly declares his approval for Bernie Sanders. As he was his choice for the Democratic candidate in the US Presidential Election 2016. Van Dyke who is a New Deal Democrat had not actively campaigned for a candidate since Eugene Mcarthy in 1968. Van Dyke said of Donald Trump in July 2016,
"He has been a magnet to all the racists and xenophobes in the country, I haven't been this scared since the Cuban Missile Crisis. I think the human race is hanging in a delicate balance right now, and I'm just so afraid he will put us in a war. He scares me a lot."
Dick Van Dyke Religion
Van Dyke is a Democrat. The beginning of Van Dyke's search for God goes back to his modest upbringing in the cultural Christianity of the Midwest. After attending a summer Bible school one year, Van Dyke decided to read through the entire Bible. Dyke's mother's family was very religious. He taught Sunday school in the Presbyterian Church. Van Dyke's spiritual journey moves from a culturally Christian view of the world to a general sense of seeking the divine. His spiritual trek goes from specific Christian teaching to vague spirituality:
"If knowing, finding, and giving love were the paths to knowing God, I thought people could get there without much additional doctrine."
Hobbies
He is a lover of acapella and is part of a group a named "Dick Van Dyke and The Vantastix". Computer animation was another interesting hobby Van Dyke adopted in the early 90's. Some of his other hobbies are golfing, sailing, spending time with his family. Also, he likes dancing, travelling, comedy, playing the piano, Bible, praying and singing.
Random Facts
Buster Keaton and Stan Laurel were his comedy idols. Both became fans of Dick's classic TV series.
He underwent a spinal surgery in April 2011.
Dick Performed in many varieties shows while serving in the United States Army during World War II.
Also, he served in the United States Air Force.
---
Sources
http://www.imdb.com/name/nm0001813/bio?ref_=nm_ov_bio_sm