Doutzen Kroes is a Dutch model, actress, philanthropist and activist born on 23 January 1985. In 2003 she began her modeling career in Netherland. When her agency sent her quickly to New York where she was cast by lingerie giant Victoria's Secret. In 2008 she became a Victoria's Secret Angel for the brand. In addition to it, for over ten years she has been a brand ambassador for Loreal Paris. Her estimated income is more than five million per year since 2008. She ranked on the top-earning models' list of Forbes, estimated to have earned $8 million in one year in 2014. She was ranked as one of the "New Supers" in the fashion industry and also dubbed 'Helen of Troy' of advertising" in December 2015. In Amsterdam, Paparazzi Model Management accepted her after sending some of her holiday pictures. In 2005 she got her first breakthrough when she was featured on the cover of Vogue Italia.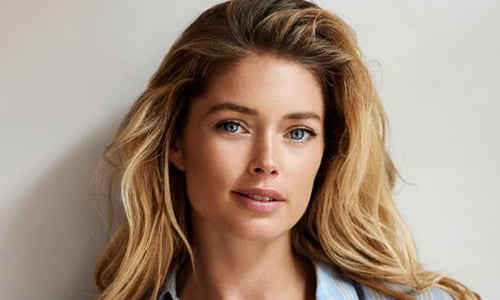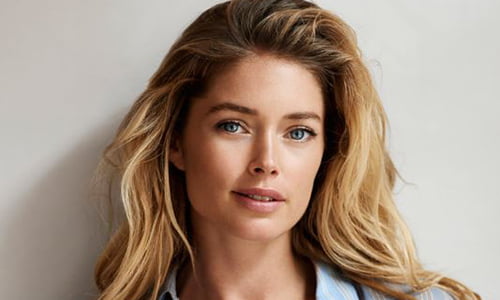 Personal Life
Her mother named Geartsje Leistra was a nurse, then a teacher. Her father, Johan Kroes was a psychotherapist. In the 1970s they were both champion speed skaters. Kroes started dating Dutch DJ Sunnery James in 2009. Therefore, Kroes announced that she was pregnant with her first child by fiancé Sunnery James on 15 July 2010. Doutzen and Sunnery James married in Eastermar on 7 November 2010.  She gave birth to her first child, son Phyllon Joy Gorré on 21 January 2011. Her second child Myllena Mae Gorré was born on 30 July 2014.
Doutzen Kroes Religion
Doutzen Kroes is not very religious. Once she wore a revealing Santa suit.
More than half of the population of Netherland which is one of the most secular countries in the world is non-religious. Maybe the pseudo-Christian influence on her upbringing came out as in 2012 she tweeted "How was your Christmas?" with an Instagram picture attached. So she celebrates Christmas, and it is assumed that she may be a Christian.
Doutzen Kroes Political Views
Talking about her residence in the US the Dutch woman is liberal when it comes to American politics. We don't know about the political priorities of her birthplace but now being a resident of US, she is a huge fan of Obama. Also, she wears Obama t-shirts supporting him. Kroes was all over Twitter supporting the president in 2012.
She congratulates him on election night in tweets. Although, her liberal view is expressed clearly by her retweet of a poster from Obama's campaign comparing Mitt Romney's quote that if people want to go to college, they should borrow money from their parents with Obama's:
'A higher education can't be a luxury–it's an economic imperative that every American should be able to afford.'
Hobbies
Her favorite hobbies are cycling and Skating. Kroes always wanted to be a professional Speed Staker being a young girl. Doutzen and her younger sister Rens who is a nutritionist both grew up skating, cycling. She likes to eat healthy food.
Random Facts
Kroes went to Kenya for a campaign to bring awareness to Save the Elephants with her husband and family. Furthermore, the trip was also a photoshoot for Glamour magazine.
It is ranked #9 in the Top Sexiest Models list by models.com.
It is ranked #21 on the AskMen list of the top 99 "Most Desirable" women in 2009.
A booked ticket on the first Dutch commercial space flight was given to Doutzen, which is scheduled to lift off in 2014.
---
Sources
https://en.wikipedia.org/wiki/Doutzen_Kroes
http://www.imdb.com/name/nm2143237/bio?ref_=nm_ov_bio_sm
https://hollowverse.com/doutzen-kroes/