Dwayne Douglas Johnson, also known as "The Rock", was born on 2nd May 1972 in Hayward, California. He is an American and Canadian actor, producer and a professional wrestler. In 2013, Forbes listed Johnson No. 25 in the Top 100 Most Powerful Celebrities and since then he has been in the top twenty every year. In 2015, Muscle & Fitness named Johnson their "Man of the Century." And in 2016, Time named him one of the 100 most influential people in the world.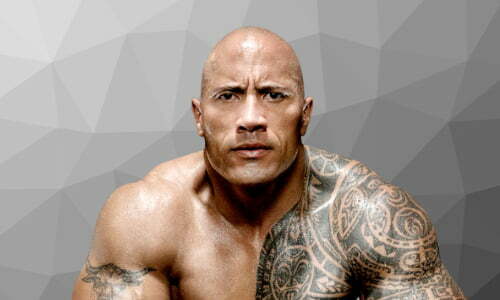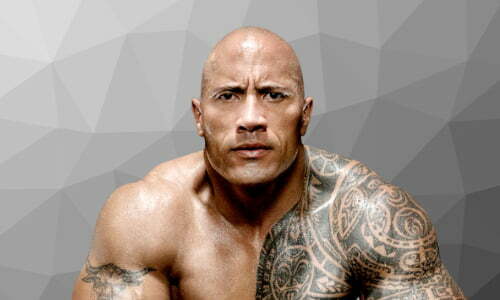 He was also the world's highest-paid actor of 2016. Currently, he has a net worth of over 125 million and his movies have made over 1.3 billion.
Charity work
Dwayne Johnson founded the Dwayne Johnson Rock Foundation in 2006. It is a charity working with at-risk and terminally ill children. On October 2, 2007, he and his ex-wife donated $1 million to the University of Miami to support the renovation of its football facilities. It was the largest donation ever given to the university's athletics department by former students. The University of Miami renamed the Hurricanes' locker room in Johnson's honor.
Dating Profile
Dwayne got married to Dany Garcia on 3rd May 1997. Their daughter, Simone Alexandra, was born 14th August 2001. In 2007 they mutually split up, yet remain friends.
Soon after the divorce, in 2006, Johnson began dating Lauren Hashian, who is a singer, songwriter and the daughter of Boston drummer Sib Hashian. They first met while Johnson was filming The Game Plan which prompted rumors that he left his marriage for Hashian. Their daughter Jasmine was born in December 2015.
Religion Information
Johnson is a Christian and has indicated that he is somewhat religious. He has mentioned that his faith has played a role in his success. However, He seems to keep his religion to himself and isn't super vocal about his faith. Once a reporter asked him what he does spiritually in life to develop his soul and what does God mean to him, To which Johnson replied:
"I have my own special relationship with God… I feel very blessed and I count my blessings every day."
Political Views
Dwayne Johnson is a registered Republican, but he has also supported non-partisan political organizations, and most of his donations go to educational institutions. He's a Republican and is more liberal on social views. He has plenty of democrat friends and makes it clear that he doesn't alienate people based on beliefs. He has also expressed an interest in a political career.
Hobbies
Dwayne Johnson's biggest love is working out and spending time in the gym. His passion for fitness is a huge part of his success as a football player, wrestler, and actor. Other than that, his hobbies include listening to music, watching movies and fishing.
Dwayne Johnson's Autobiography
In 2000, Dwayne Johnson co-authored his autobiography titled "The Rock Says." It stayed as the number one best seller in The New York Times Best Sellers List for several weeks.
---
Sources
https://en.wikipedia.org/wiki/Dwayne_Johnson
https://www.forbes.com/profile/dwayne-johnson/
https://hollowverse.com/dwayne-johnson/