Elizabeth Chase Olsen is an actress of American and Norwegian descent,and she's best known for her role as Wanda Maximoff the Scarlet Witch, in the Marvel Cinematic Universe. She also played in Silent House (2011), Liberal Arts (2012) and Godzilla (2014). She was born in in 1989, in Sherman Oaks, California. She is the junior sister to Mary Kate and Ashley Olsen, both actresses.Her father, David Olsen, was a real estate developer and mortgage banker and her mother Jarnette, was a personal manager.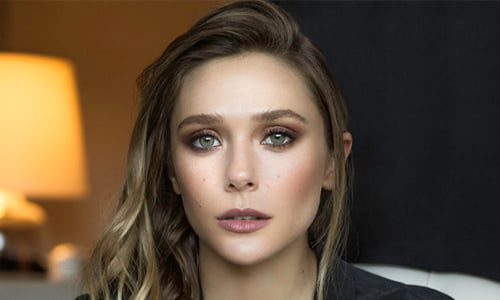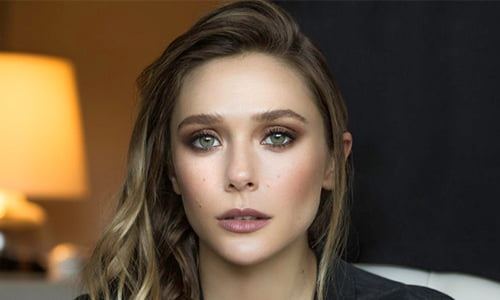 As a kid, she was enrolled in singing and ballet classes. Her career as an actress began as early as 4, when she featured in TV shows. This pushed her to audition for bigger projects later. She attended Campbell Hall School in North Hollywood, the Tisch School of the Arts in New York University, and the Moscow Art Theatre School. Want to know more about her beliefs, values and hobbies? Continue reading:
Achievements
She has several awards. For her role in Martha Marcy May Marlene, she bagged 6 awards out of 18 nominations. She won Best Leading Actress for Silent Houseand the Hollywood Rising Star Award for I Saw the Light.
Religion
She became an atheist at 13, because she believed that, '…religion should be about community and having a place to go in prayer, not something that should determine women's freedoms.'
Politics
Elizabeth Olsen is a liberal democrat and women's rights activist. She believes strongly that a woman needs to open up more about her sexuality.
Dating profile
She dated and got engaged to Boyd Hoolbrook, also an actor, in 2014, but they broke up in 2015. Since then, she hasn't dated again.
Interesting facts
She has been on stage all her life, thanks to her elder twin sisters Mary Kate and Ashley Olsen, who are also actresses. She appeared in her sisters' movies.
She almost dropped out of acting in 2004 because of the buzz around her elder sister, Mary Kate's eating habits.
She once auditioned for the Spy Kids movie.
She has worked with British actor Aaron Taylor-Johnson in two movies. Godzilla and Avengers: Age of Ultron. In the former, she was his wife and in the latter, his twin brother.
Hobbies
She loves reading, horseback riding, volleyball and football. She also has a knack for her beauty products.
Famous Quotes
What keeps her confident is knowing that everyone else around her is a pillar for support and a teacherfrom whom she can learn.
She doesn't feel guilty about her pleasures, because they involve drinking and eating.
Becoming an actress was embarrassing for her because coming from Los Angeles, with two sisters in showbiz and a mom who was a former ballet dancer, it was quite a cliché.
Keywords: actress, marvel, celebrity, awards, acting, cinematic, religion, activist, women
Sources list:
https://www.imdb.com/name/nm0647634/
https://metro.co.uk/2014/10/24/exclusive-elizabeth-olsen-on-working-with-aaron-taylor-johnson-in-age-of-ultron-4920596/
https://www.thezoereport.com/culture/celebrities/elizabeth-olsen-fun-facts-vanity-fair-video
http://www.celebritybeliefs.com/elizabeth-olsen/
https://www.biography.com/actor/elizabeth-olsen
https://en.wikipedia.org/wiki/Elizabeth_Olsen
https://www.brainyquote.com/quotes/elizabeth_olsen_488330
https://en.wikipedia.org/wiki/Silent_House_(film)
https://en.wikipedia.org/wiki/I_Saw_the_Light_(film)