Emilia Isabelle Euphemia Rose Clarke is an English actress, born on 23rd October 1986. Clarke studied at the Drama Centre London being born in London and raised in Berkshire and appeared in a range of stage productions. She gave a debut guest appearance in an episode of the British serial Doctors. Hence, Screen International magazine named her one of the united kingdom Stars of Tomorrow for her role in Syfy's film Triassic Attack in 2010.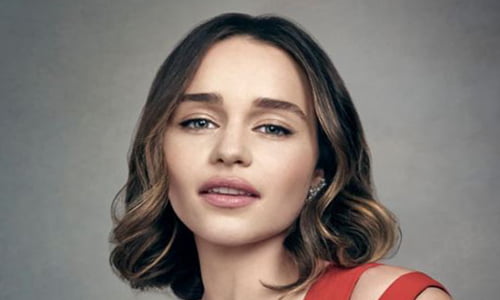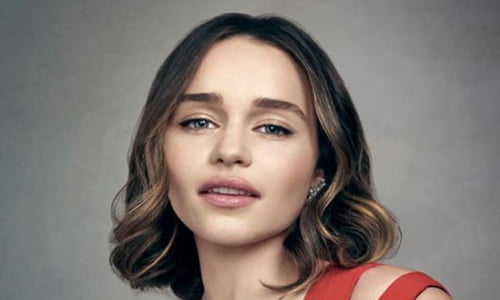 Emilia got her debut film role in the television movie 'Triassic Attack' in 2010. Emilia got more prominent for her breakthrough role as Daenerys Targaryen in the HBO series Game of Thrones in 2011–present. Clarke's performance in this series has gained her critical acclaim and nominated for 3 Emmy Awards for Outstanding Supporting Actress in a Drama Series. Also, two Critics choice tv Awards for Best Supporting Actress in a Drama Series, among different accolades.
Personal Life
Emilia's father was a theatre sound engineer from Wolverhampton. Jennifer Clarke is her mother who is the director of the charity 'The Anima Foundation.' She also has an older brother. Clarke got her education at Rye St Antony School. She was graduating from St Andrews in 2005. Also, she attended 'Drama Center London' and graduated in 2009. Clarke started dating Seth Macfarlane a comedian and filmmaker in 2012. They broke up after six months probably but later remain friends. Emilia resides in Hampstead, London in October 2015. She purchased a $4.64 million house in Venice Beach, California in 2016.
Emilia Clarke Religion
Clarke never talks much about her religion. It seems that she is entirely non-religious. Apparently, she got educated at Catholic schools for part of her youth, but beyond that, I couldn't find any indication of her being a Catholic. She never expressed her religious views. The only thing related to religion we find on her Twitter feed was the hashtag "#PrayForNewton." It was a tweet on the shooting day of the Sandy Hook Elementary School.
Emilia Clarke Political Views
Like most of the actors, she is also not very outspoken of her political views. She is a liberal by American standards, The only hint related to the political sphere was a retweet that said, "Four more years" from Barack Obama on the election night in 2012. Although, it is possible that she joins most of her colleagues in supporting things like gay marriage, environmentalism, and gun control.
Emilia Clarke Hobbies
Clarke has an interest in architecture. She wanted to be a singer or a graphic designer if not an actor. She loves eating candies, fashion and watching TV. Some of her favorite shows are Girls and Breaking Bad. She also enjoys horseback riding, swimming, and playing tennis, ice skating, rowing, running.
Random Facts
She ranked #15 on AskMen's "Top 99 Women" list in 2013.
Also, she is a very good singer and can play the piano, flute, and guitar.
She has a tattoo of a bumblebee on her left pinky finger.
Clarke is an avid backpacker. She has traveled through India, Thailand, Laos, Cambodia, Vietnam and South Africa.
Clarke was named Sexiest Woman Alive by 'Esquire.'
---
Sources
https://en.wikipedia.org/wiki/Emilia_Clarke
http://www.imdb.com/name/nm3592338/bio?ref_=nm_ov_bio_sm
https://hollowverse.com/emilia-clarke/